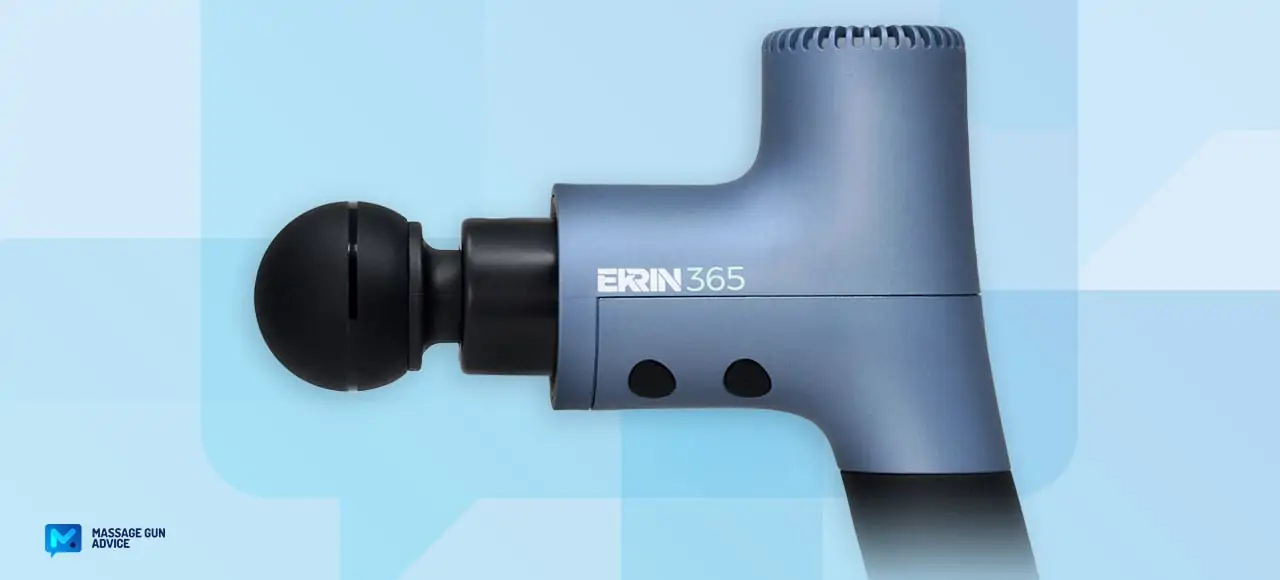 Ekrin 365 Review – Ekrin's New Entry-Level Percussion Massager
What to Know: We independently review products we recommend. If you click on links we provide, we may earn a commission. Learn more.
---
Welcome to our Ekrin 365 review, where we've just tested the latest massage gun from Ekrin and are excited to share our hands-on experience. We checked out everything it claims to do, and spoiler alert: it's really great for the price!
Ekrin's really taken user feedback to heart with this one. They've upgraded a bunch of stuff, making the Ekrin 365 a solid choice, especially if you're new to massage guns. Here's what we found out.
---
---
Who's Ekrin Athletics and Why are They Trusted?
TIP: Feel free to jump straight to the review section if you'd rather skip the details about the Ekrin brand and their massage gun lineup.
If you haven't heard about Ekrin Athletics here's some quick information about them.
Ekrin is a small but ambitious US brand that focuses on fitness recovery technology. They were founded back in 2019 by 2 college students with a passion for fitness – Dan and Elise Kozak.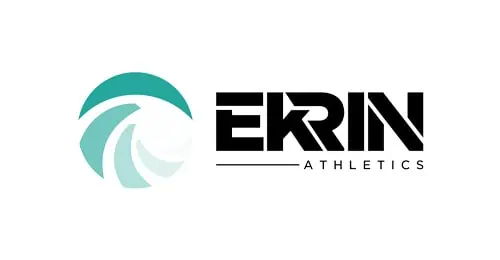 Their first massage gun was the Ekrin B37, which took the percussion massager market by storm, easily impressing many, including us. It has plenty of power, it's very quiet during operation, and has a high-quality build. It's one of our favorite massage guns.
The B37 was followed up by an even more powerful massage gun in the form of Ekrin B37S. It took the shape and size of the original device with a few tweaks here and there and some embellishments added as well (pressure sensor).
Ekrin also released their Ekrin Bantam mini massage gun quickly after. The Bantam tops our list of best mini massage guns so far.
But there are a few more reasons why we and other customers out there have fallen in love with Ekrin:
Since their inception, Ekrin has focused solely on massage guns and nothing else. It pays to establish brand loyalty with a company that specializes in one thing – there's more focus on what you like about them.
They give clear information about all their products. We've had to deal with cases of brands giving false information about their devices. For instance, we recently bought and reviewed the Urikar AT1 where the company had overstated the strength (the stall force) of their massage gun.

Ekrin always delivers what they promise

on their website. We actually use their devices as a benchmark when looking at different massage guns.
Ekrin is one of the few US-based brands that offer top-notch customer service. They have a friendly return policy and a lifetime warranty on all their products – something you don't see often even from the big guns like Theragun.
They have fairly priced devices. You get great value for money when you buy an Ekrin massage gun than when you go for a Theragun or a Hypervolt.
But why another massage gun? Aren't the others already good enough? Who is Ekrin targeting with this new model?
---
Ekrin 365 Percussion Massager – An Entry-Level Device Ekrin Needed
Ekrin enjoyed quite the success with the unveiling of their first two massage guns – the B37 and the B37S. The mini massage gun, Ekrin Bantam has also cemented their position as a serious percussion massagers brand.
However, despite this success, there has always been room for Ekrin to do even better. Despite having variety in their productions, the missing piece has been an introductory massage gun. Something entry-level and more affordable – something for novice massage gun users.
To be honest, although the B37 is a serious massage gun, having to choke up $229.99 (or $183.99 if you use the MGA20 coupon that gives you a 20% discount) for your first massage gun seems like a lot of money. Plus, this is above the $150-$175 spending limit for first-time massage gun customers.
The Bantam is a cheaper option (coupon also works here) but as we made it clear in our Bantam review, it belongs to a different category altogether. 
That is why the folks at Ekrin thought of filling this gap by unveiling this new massage gun. It's the company's first introductory massage gun.
It comes at a better price, it's not as strong as any of the two full-sized guns (B37 and B37S), but it's surprisingly more powerful than many expensive massage guns out there.
So, meet the Ekrin 365, a massage gun designed to be your best buddy. Ekrin wants you to use it every day for 365 days a year! Let's find out if it's worth it.
---
Ekrin 365 Video Review
We will start with some visual as we've put together a detailed video review for you. It's a great way to get a feel for the Ekrin 365 before diving into the written review below.
In this video, we are showing off the Ekrin 365, walking you through what's included in the box, demonstrating all the attachments, and testing the pressure sensor, speeds, and stall force.
NOTE It's our own video review based on our hands-on testing of this device. It's published on our MassageGunAdvice YouTube channel.
---
Ekrin 365 Review
Ekrin 365 Specifications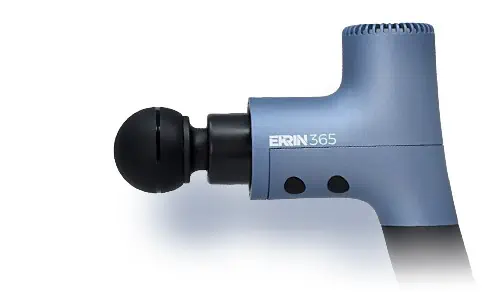 Our testing impressions:
Versatile and reliable massage gun
Great value for the money
Excellent quality overall
Lifetime warranty
Feature
Ekrin 365 Massage Gun
Stall Force
28 lbs – 40 lbs
Stroke Length
12 mm
Percussions
2000-3200 ppm
Speed options
4
Battery
4-6 hours, 1600 mAh, non-removable, USB-C charging
Noise
40-55 dB (advertised)
Weight
1.7 lbs
Attachments
4
Carrying Case
Yes
Pros
Superb Ergonomics
Low Weight
Good Stall Force
USB Charging
Premium Feel
Pressure Sensor
Cons

Non-removable battery

Warranty
Lifetime
Base Price:
$179.99
Discount Codes
20% OFF with the code

MGA20


25% OFF with the code

PREORDER25

*
*only valid for pre-orders if temporarily sold out
Where to Buy
Get the 365 here!
Ekrin 365 Specifications (according to Ekrin Athletics)
---
First Impressions
First things first, it comes with a carrying case, just as we like it. It's so nice to see Ekrin carrying on their courteous appeal.
This time the case is grey (the previous guns came in black cases), two zippered with a nice texture.
Everything is inside the case and well-arranged as professionals would do.
---
The Device
It's still the Ekrin-ish design that was introduced to us with the B37 device. We're glad they chose to stay true to their identity here. It's sleek, stylish with non-aggressive pastel color – as with all the previous guns.
This one has a baby blue color. And we like it a lot!
It's not the same blue we saw with Lifepro Sonic X which was a dead ringer for the Ekrin B37 massage gun.
Something else that we immediately noticed with this new upcoming device, is the longer and thinner handle. The handle has a large rubberized area (more about this in the ergonomics section).
It has the same great build as the previous guns, which is superb considering that it costs even less.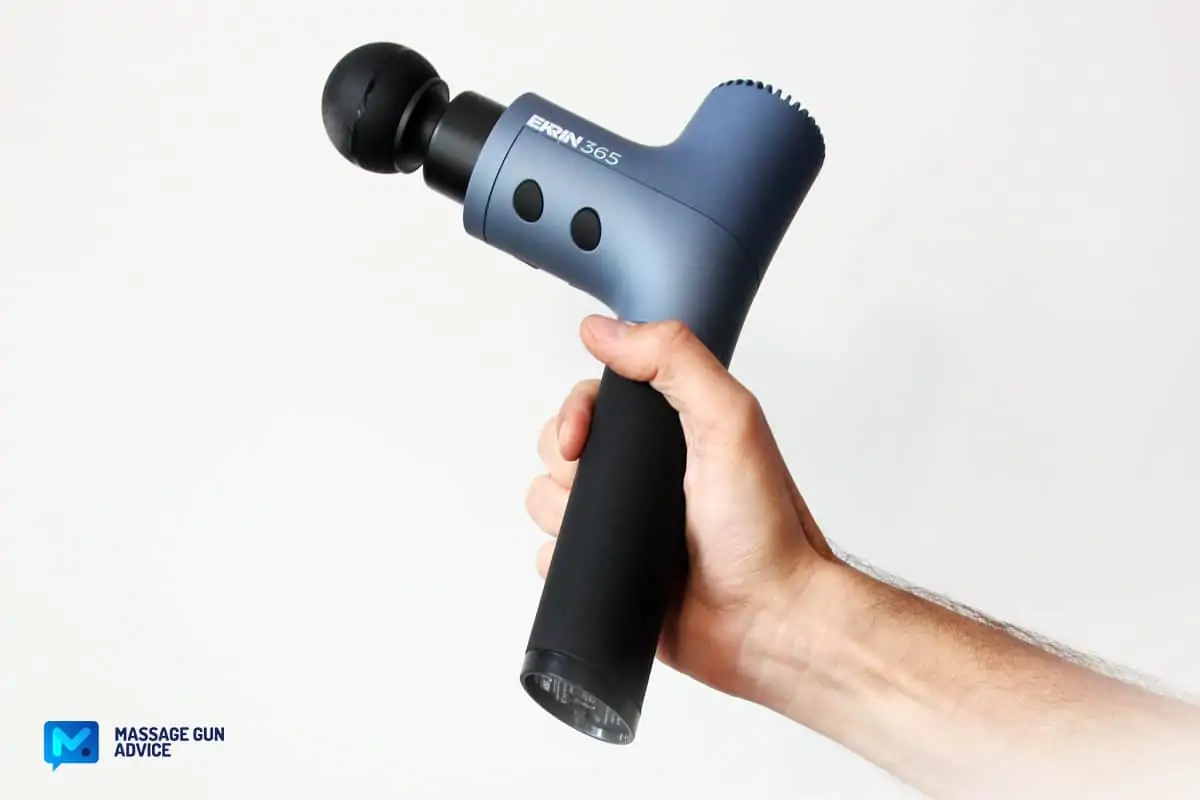 It has simple intuitive controls – Ekrin has always made things simple with all their devices. There's a power switch at the very bottom of the device. We have seen a similar configuration with brands like Hypervolt but surprisingly this is the first time we have seen it on an Ekrin device.
Another thing worth mentioning that is rather techy, in our opinion, is the Touchsense Control Panel. It's at the very top of the device (right where we are used to seeing air vents with other devices).
It works the same way as the touch screen of your phone. To change the speeds you simply tap this part. Interesting!
There are no LCDs though – normal with Ekrin devices. There are simple LEDs that indicate the current speed gear and the battery charge level. Less is more!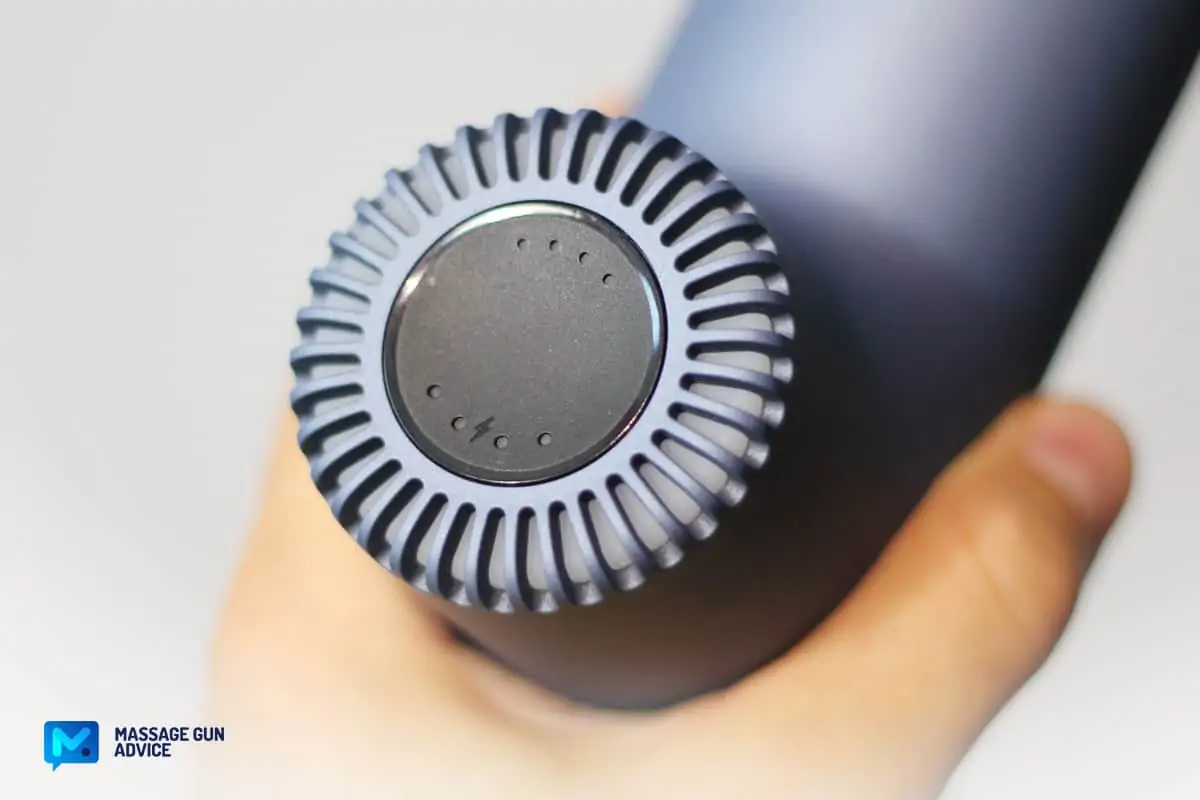 ---
Attachments
A good selling point for Ekrin devices has always been the varied attachments for all their devices. Varied attachments give you plenty of options when you want to massage different body parts.
This new device has 4 varied attachments. They are the same ones we saw with the B37 and the Bantam – Ball, Fork, Cone, and Flat.
Here's what we think about them:
---
Ball Head
The ball head isn't the same as the one in Ekrin B37. It's the softer version that we first saw with the Bantam mini massage gun.
It has a give to it, and is the only attachment that you can use to massage bony areas. It doesn't bounce off the bone – it's that soft. It's great for the shoulder and neck areas as well.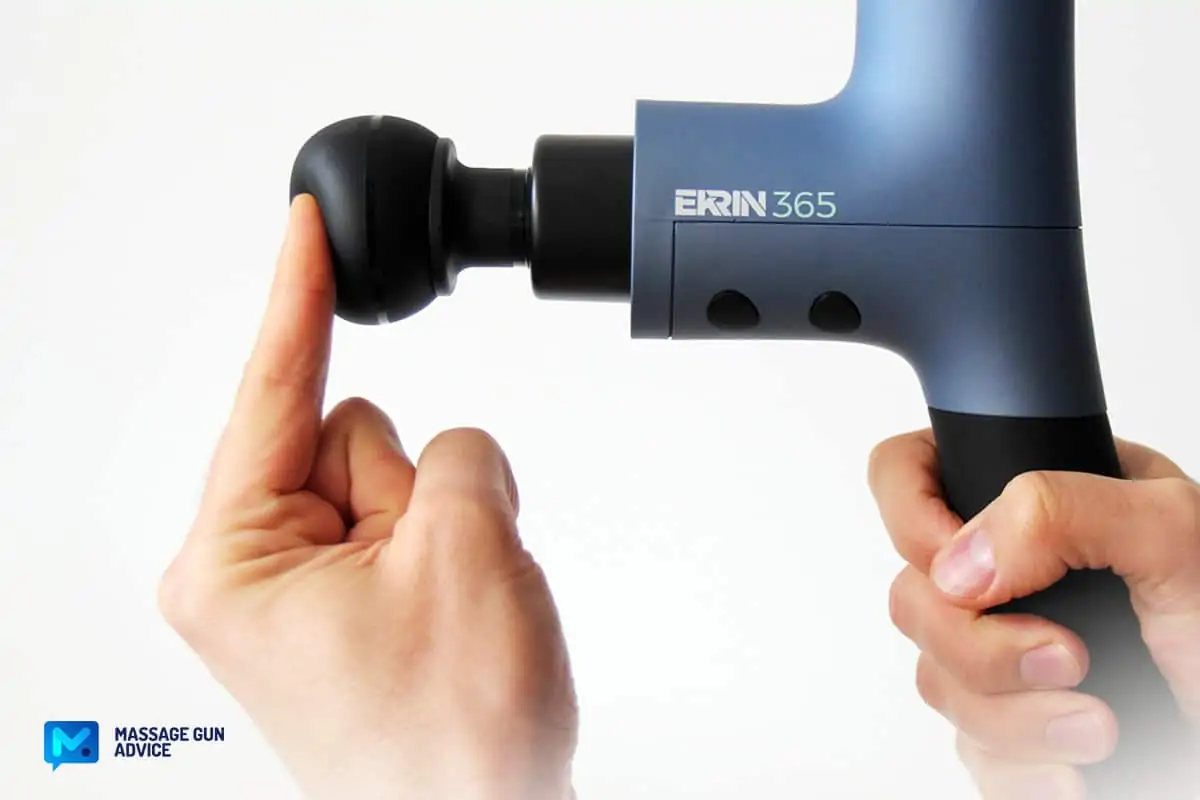 ---
Cone Head
The cone attachment is made of hard plastic (so are the rest) and is used to massage trigger points. It's also perfect for massaging your feet.
---
Fork Head
The fork attachment works on the spine. We noticed something interesting with the Ekrin fork attachment; the two prongs are wider apart than what we've seen from other brands.
---
Flat Head
The flat head is universal and can be used for aggressive massage. It works on all muscle groups depending on the pressure applied. However, it's not the best one to massage bony areas. Luckily you have one for that.
---
Interestingly, the attachments are not "push-in" but "push and twist". They call them lockable attachments, the same mechanism is also seen in their high-end B37S massage gun, and in our opinion, it is a better solution that the common "push-in-pull-out" mechanism.
There is an instructions manual written in good American English. It has information on all the heads, device data, charging tips, how-to-use instructions, and safety protocols.
TIP Find out how to use a massage gun properly and effectively.
---
Size, Weight and Ergonomics
This is where it gets interesting. We have always praised Ekrin for their approach to ergonomics. At a time when everyone else was making T-shaped massage guns with the boring and fatiguing straight handle, they chose to go with an angled handle.
---
Angled Handle – Still There
The angled handle helps to lessen the tension and fatigue on the wrist. It also makes for a more ergonomic hold.
For areas that are hard to reach, like the lower back area, the slanted handle adds an inch or two further reach than the normal T-shape design handles.
Despite their unique approach to ergonomics, we always held that there was room for further improvement. For instance, even though the handle for the B37 was good ergonomically (in most parts), its diameter was a bit large for women and folks with small hands.
---
Lower Weight, Longer and Thinner Handle
Another thing that we had hoped to be improved is the weight of the guns. While we believe that 2.2lbs is manageable weight for most people, it starts to feel heavy when you have been massaging for a long time.
A full body massage takes about 10 to 20 minutes – long enough for your hand to fatigue from holding a 2.2lbs massage gun. Perhaps lowering the weight for future devices wouldn't be such a bad idea, would it?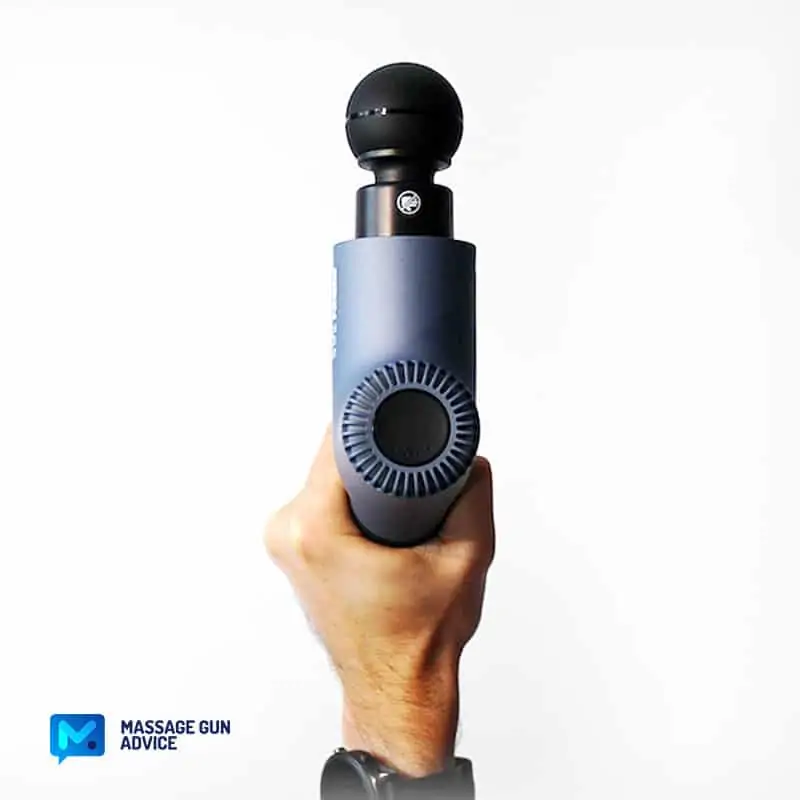 Great news! Ekrin has been paying attention to all these concerns and have addressed some of them in this new device.
For starters, even though the gun still has the trademark 15-degree handle, the circumference of the handle has gone down from 6.1 inches on the B37 and B37S to 5.4 inches – the same as the mini-sized Bantam.
This tweak makes this device way easier to hold even for guys with small hands.
The handle got longer too. They increased the length from 5.5 inches to 6 inches. This makes it even easier to reach the lower back. They also increased the area covered by the rubber grip. This not only means that the device is comfortable to hold, but it also means that there are many grip options.
What it means…
The device is taller, thinner, and lighter.
Yes, the Ekrin 365 weighs an incredible 1.7lbs now. This is impressive for a full-sized massage gun. It's now easy to maneuver it and it still won't feel like a toy.
The balance is still as impressive as always. The battery is still within the handle and we are glad that the longer handle hasn't impacted the balance negatively. The battery size has been adjusted to reflect the change in the handle configuration.
Overall
We are very pleased with the Ekrin 365's ergonomics. The company has kept all the good things from the previous models but also accommodated changes to reflect customer feedback.
They have made small tweaks that collectively make it a pleasure to hold and use the gun even during longer sessions. Folks with small hands, especially the female clientele will appreciate these new improvements.
---
Performance – How Powerful It Is?
But how does this new device perform? Well, let's find out.
---
Amplitude
Also known as stroke length, this refers to the distance traveled by the massage gun head as it percusses. Massage gun heads that extend over a long distance are said to have a high amplitude and can give a percussive massage. Devices with heads that travel over a short distance have a lower amplitude and will, most of the time, only offer vibrational therapy.
Vibrational therapy is good but cannot provide deep tissue massage – which is what percussive therapy does. Vibrational massage guns have 10mm or below of amplitude.
We are glad Ekrin hasn't compromised here. It's still the same 12mm stroke length as the other full-sized massage guns.
We have always believed that 12-13mm amplitude is the sweet spot. It's high enough not to be vibrational – like the 8-10mm guns. It's also not as punchy as the 15-16mm massage guns. The shorter head travel here also allows for more hits-per-minute which means high intensity.
If you are looking for a universal massage gun, then this is the gun for you. The 365 massager can be used for a gentle massage that will not be very punchy in areas where you don't need it to be – neck and small muscle groups.
However, it's still capable of strong punches that can break up muscle knots and effectively massage large muscle groups – pressing hard against the skin can achieve this.
But since this is dubbed an entry-level massage gun, does it mean that they took away much of the stall force?
---
Stall Force
Stall force is how much pressure it takes to stall the motor of a massage gun. This applies when you have to press the massage head hard against your skin to get a deep tissue massage – especially on large muscle groups like quads. The more pressure a massage gun can handle, the more effective it can be for deep tissue massage.
Most massage gun brands make their introductory massage guns less powerful when it comes to stall force. You get what you pay for, right?
We expected this new Ekrin device to follow suit. The only thing that got us slightly concerned was how far down did they pull this new massage gun. Turns out we were worried about nothing.
Surprisingly, this new device is more powerful than many introductory massage guns out there.It's not easy to stall it!
The stall force is 28-40lbs. The B37 had a stall force of 28-56lbs. That confirms that it was taken a notch down, but not too much. In fact, 40lbs. is stronger than Theragun Prime and the same as Theragun Elite.
This is a proper entry-level massage gun. Just to be clear, the stall force here is progressive. The 28lbs. represents the stall force on the lowest gear, while the 40lbs. represents the stall force on the highest (4th) gear.
What we like here is that the advertised stall force is true. Unlike what we're used to seeing from other brands who overstate the stall force in their advertising.
Overall
Ekrin 365 isn't a super-powerful massage gun but it has enough power for a soothing massage and even more for when you need to apply more pressure.
---
Performance Parameters Comparison
Let's see how the Ekrin 365 compares against its popular competitors.
---
---
Percussions
Nothing has changed here in terms of the percussion range. The device's spec say it revs between 2000rpm to 3200rpm.
During our tests, we confirmed that the Ekrin 365 lives up to its specifications. As seen in gallery below, our digital tachometer measured the lower end at 2030 rpm and the top end at 3240 rpm respectively.
3200 hits per minute as maximum percussions is the same for the earlier models as well. That also means that this device can get pretty intense when you need it to.
It has 4 speed gears to cycle through. That is new, because we saw Ekrin B37 with 5 speeds and the Bantam had 3. The 365 gives you the option in the middle.
---
Pressure Sensor
Yes, this "entry-level" device has a pressure sensor. How cool!
Well, it works the same way as the one in the B37S – Ekrin's most expensive gun thus far. This is not something we see quite often when interacting with these kinds of massage guns.
It's a cool feature to have in any massage gun and even better when it's done so stylishly by Ekrin.
---
Battery and USB-C Charging
We wondered whether the battery would be as good as what we saw from the previous models. With the configuration slightly altered (and this being an entry-level gun) we thought the battery would also not hold plenty of juice.
Turns out we were right. The battery capacity isn't the standard 2400-2500mAh but 1600mAh. This partly explains the reduced weight of the device (17lbs and not 2.2lbs).
Even so, this is still enough juice for plenty of massage sessions. For just a single charge it can last for 5 hours if you don't apply too much pressure. But even with pressure, you can expect 3-4 hours before you may need to charge it again.
If used sparingly, you can expect the device to be juiced up for few days at least. In terms of durability, we'll say Ekrin has already proven themselves – the B37 battery is still going strong a year later.
But the best part about the battery is that you can charge it via USB – no wall charger is needed. This is impressive and actually the first time we have seen a full-sized massage gun with a USB-C charger.
USB charging is convenient. We see that with mini massage guns, and Ekrin 365 users can be glad that they won't be needing a wall charger anymore (it can be charged from a power bank).
---
Noise – Is It Loud?
We're yet to see a noisy Ekrin device. One of the reasons their devices are so quiet is because they keep the stroke length moderate.
The rule of thumb here is that the longer the stroke length the noisier a device can get.
The 365 percussion massager has okay noise levels. The decibel readings gave us 52dB at the lowest speed and about 62-63 dB at the highest speed. That means that you don't have to crank up the TV volume or speak loudly when using it.
Another big plus is that it doesn't rattle a lot when pressed against the skin as we've heard many devices do. There are no vibrations transferred to the handle as well – a problem with cheap models.
---
Price, Warranty and Where to buy?
The Ekrin 365 retails for $179.99 but you can use the MGA20 coupon to buy it for only $143.99, which is 20% less. This is a very attractive price point for what the device offers.
You will also get a lifetime warranty as is the custom with Ekrin Athletics devices. We recommend buying it from their website to support the brand and also get to enjoy their superb customer service.
You can also read real feedback from customers who have interacted with the device.
---
Who is it Best For…
This is a recommended buy for those who are just starting with massage guns and need something reliable and powerful.
The 365 is a decent device that will not only do a surface-level massage but can also be pressed hard against the skin for a percussive massage. It has more than decent stall force. But it's not just novice massage gun users that will enjoy having this massage gun, others will as well.
It's an excellent massage gun for women and people with small hands (it's our top pick for women here – check out why). The ergonomics have been well thought out to accommodate the needs of such customers – we talked about the now thin handle.
The USB-C charging feature is also very appealing for those who love convenience. You will also enjoy a lighter full-sized massage gun that has an extended reach with the long handle.
---
…And Who Should Look Elsewhere
While it may serve others well, the Ekrin 365 massage gun is probably not the best device for Pro athletes or bodybuilders with big muscles. In this case, we'd recommend going for either the B37 or the B37S. These two can deliver a deep-to-the-bone massage (especially the latter).
Physiotherapists and chiropractors will also have to look elsewhere. It's not just about the power, but this device doesn't have detachable batteries (like the one in Achedaway Pro) and the battery life isn't as great as what is in both the B37 or the B37S.
If you prefer harder punches from a massage gun with a longer amplitude, the 365 is probably not your gun. The 365 adopts a universal approach that better suits those who want a soothing to average percussive massage.
Related Reviews: Ekrin B37 Review and Ekrin B37S Review
---
Ekrin 365 vs B37 – What's the Difference?
Similarities
Shape and angled handle
4 Attachments (they're the same except for the ball head, which is a softer one in 365)
12mm stroke length
Percussion range
Similar noise levels
Travel case included
Lifetime warranty included
What Ekrin 365 has that B37 doesn't
Longer handle (6.0″ vs. 5.5″)
Thinner handle (5.4″ vs 6.1″ circumference)
More rubber on the handle (more grip options)
Lower weight (1.7 lbs vs. 2.2 lbs)
USB-C type charging (B37 has AC wall plug)
Pressure sensor
Ekrin B37 advantages over 365
More stall force (B37 has 28 – 56 lbs., Ekrin 365 has 28-40 lbs)
1 speed more (5 vs. 4)
Better battery life (8 vs 5 hours)
Our Take

In our hands-on experience, the new Ekrin 365, though a trimmed-down version of the B37, boasted a unique approach to ergonomics that we found appealing. We discovered it to be particularly user-friendly for those with small hands, women, and the elderly.

We found it to be an excellent device for first-time users, thanks to its entry-level status. When we considered the current 20% MGA20 coupon, we were struck by its affordability relative to previous models.

While we recognized the B37's superior power – a real boon for amateur athletes seeking a more aggressive massage – the possibility of paying $50 extra for more stall force certainly caught our attention.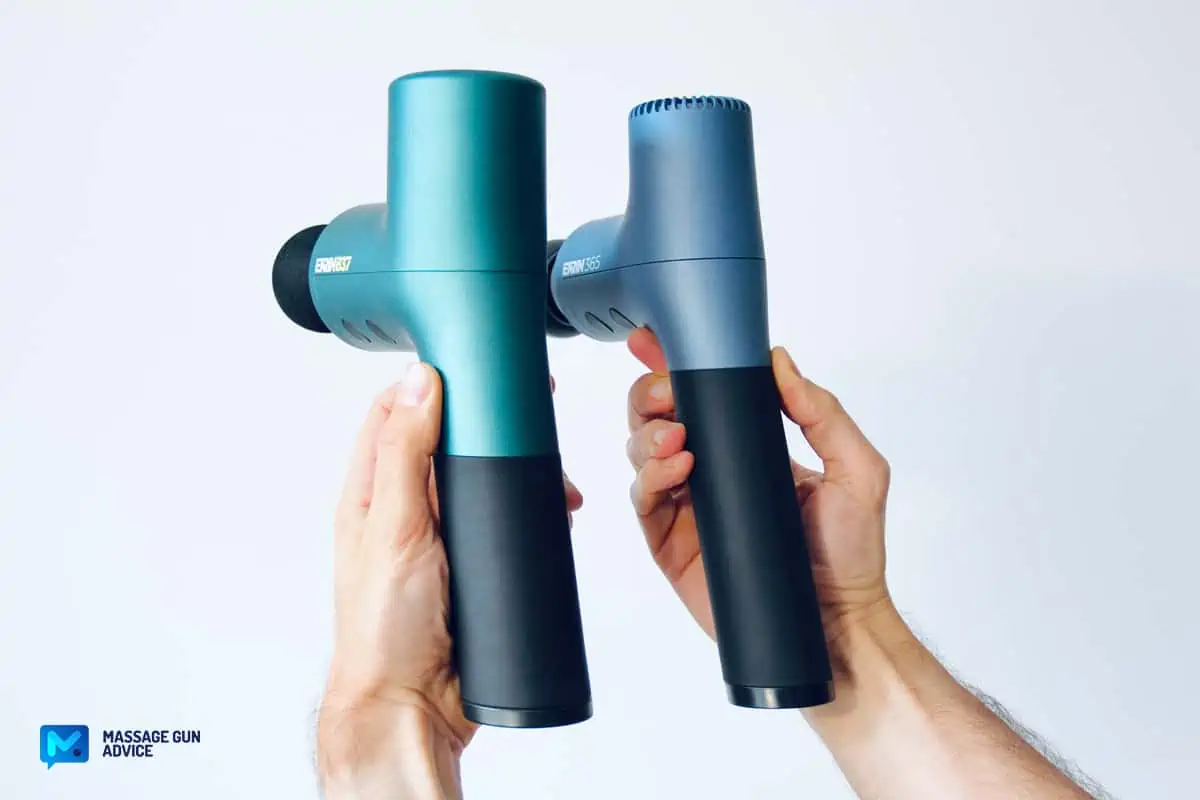 ---
Ekrin 365 vs Bantam
Similarities
Shape and angled handle
Handle circumference
Same hits per minute
Similar noise levels
Same attachments
USB-C charging enabled
Travel case included
Lifetime warranty
Ekrin 365 advantages over Bantam
More stall force (28-40 lbs vs 28-35 lbs)
20% higher amplitude (12mm stroke length vs 10mm)
Speeds (4 vs. 3)
Ekrin Bantam advantages over 365
Smaller, more portable
Way lighter (1.1 lbs. vs 1.7 lbs)
Slightly better battery life (5 hours vs 4 hours in Ekrin 365)
Our Take

Having extensively used both, it strikes us that Ekrin seems to have borrowed a lot from the Bantam when designing their new 365 massage gun. Now, if the B37s and the B37 had a baby or if it's the Bantam's bigger brother, wouldn't you agree?

Having tested both, we found that while the Bantam scores in portability, the full-sized 365 offers more power while maintaining a lightweight design.
TIP Read our full Ekrin Bantam review →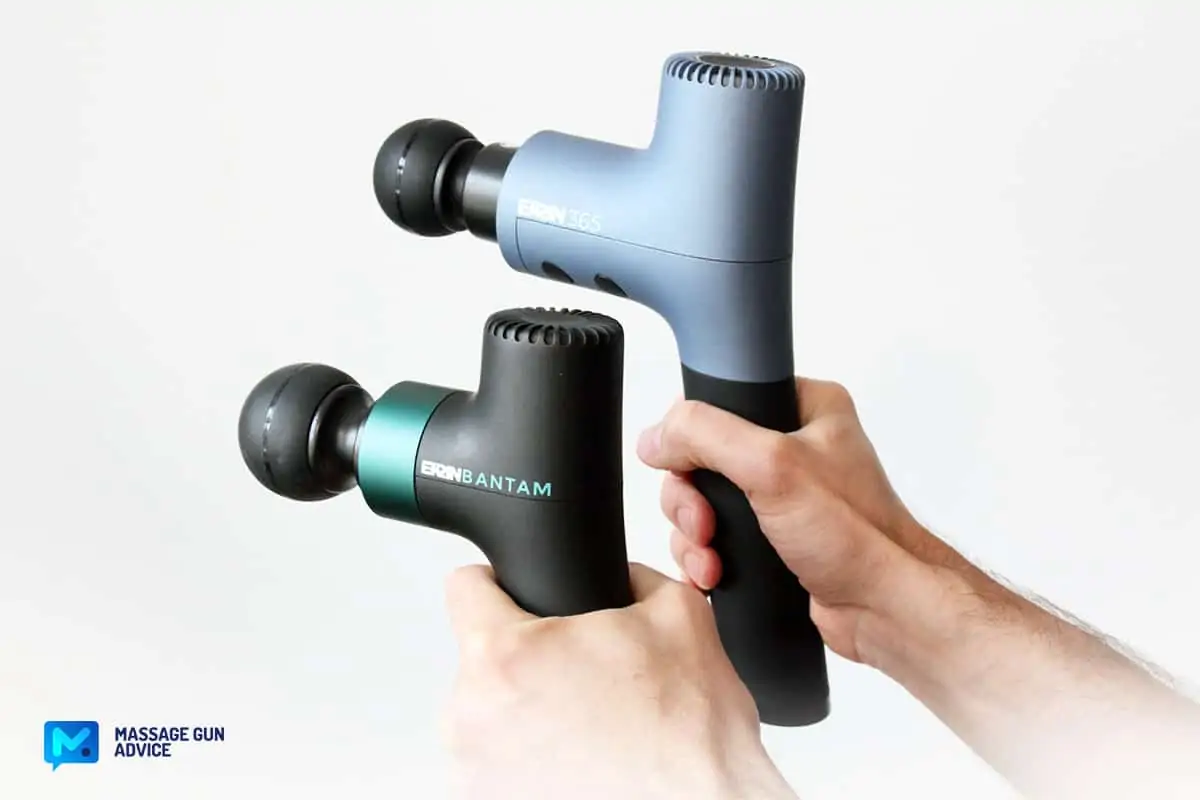 ---
Review Conclusion
As we round off our hands-on Ekrin 365 review, there are several key takeaways that we've gathered from our personal use.
After thoroughly testing it, it's clear to us that this new device has been thoughtfully designed with customer feedback in mind. Ekrin seems to have superbly addressed their customers' needs, creating a device that extends its appeal to a broader user base.
The unique design elements were evident to us – the slimmer handle, the lighter weight, and the ease of holding it were all enhancements we appreciated first-hand. The ergonomics of the 365 were a standout feature in our testing.
While the 365 may not match the power of the B37 or B37S, it remains among the most potent massage guns we've personally tested in this category. We can't ignore the 40lbs. stall force, which makes it a formidable contender, bearing similarities to the Theragun Elite from our experience.
The battery may not hold as much charge as previous models, but its reduced weight – a clear benefit in our testing – more than compensates for this.
Factor in the affordable price and the lifetime warranty, and it's clear why we consider it the best entry-level massage gun we've had the pleasure of testing recently. We wholeheartedly recommend it based on our personal experience.
If you decide to get this device, use MGA20 coupon to cut the regular price by 20%.
---
Our Ekrin 365 Massage Gun Rating
Quality

Effectiveness

Usability

Accessories

Price Value
Summary
After personally testing the Ekrin 365, we were struck by its powerful performance and comfortable design. With its robust stall force and effective amplitude, we experienced deep, satisfying hits to the skin. We were pleasantly surprised to find a pressure sensor in this entry-level percussion massager – a truly noteworthy feature. As a well-crafted product from a trusted brand, we find it delivers excellent value for its affordable price. We highly recommend it!
Was this article helpful?
Thanks for your feedback!
Post Update History
Here's a quick rundown of all the tweaks and edits we've made to this article to keep it accurate and up-to-date!
Current version last updated on:
November 20, 2023 Post updated and refreshed for better readability and clarity. Linking improved for enhanced navigation. (Author: Greg)
September 19, 2023 Made minor edits and corrected some links. (Author: Greg)
June 21, 2023 Added a new section 'Ekrin 365 Video Review' with our original hands-on video review. Updated several parts of the article for better clarity and improved reading experience. (Author: Greg)
June 6, 2023 Revised introduction; minor editorial updates here and there. (Author: Luke)
January 13, 2023 Updated with photos showing how it is possible to do DIY massage on different body parts. (Author: Luke)
August 4, 2022 Added further photos from our testing (noise level verification). (Author: Greg)
March 22, 2022 Updated with a comparison to Ekrin B37 and Ekrin Bantam. (Author: Luke)
December 2, 2021 Added photos demonstrating our firsthand experience with the Ekrin 365 massage gun. (Author: Greg)
•
Written by:

Luke Deszczulka
Disclaimers
The views and opinions expressed on this website are those of the authors. Any content provided by our bloggers or authors are of their opinion and are not intended to malign any religion, ethnic group, club, organization, company, individual or anyone or anything.
All product names, logos, and brands are property of their respective owners. All company, product and service names used in this website are for identification purposes only. Use of these names, logos, and brands does not imply endorsement.
It is our policy to make every effort to respect the copyrights of outside parties. If you believe that your copyright has been misused, please provide us with a message stating your position and we will endeavor to correct any misuse immediately.
Some of the links in this post are affiliate links. As an Amazon Associate, we earn from qualifying purchases. This means if you click on the link and purchase the item, we may receive an affiliate commission, at no extra cost to you. This helps us keep this website alive. Learn more here.
Amazon Disclosure
massagegunadvice.com is a participant in the Amazon Services LLC Associates Program, an affiliate advertising program designed to provide a means for sites to earn advertising fees by advertising and linking to Amazon.com. As an Amazon Associate, we earn from qualifying purchases. Amazon and the Amazon logo are trademarks of Amazon.com, Inc. or its affiliates. Please refer to our Privacy & Affiliate Policy for details.