How We Test Massage Guns – Our Review Process Explained
There's a method to our madness when it comes to testing percussion massagers. Unlike many other sites, we thoroughly test devices we recommend.
---
Welcome to Massage Gun Advice. Today we'll tell you how we test devices before we can talk about them in our posts. If you have been reading many of our posts you know how we love massage guns and how we literally can't stop talking about them.
Well, we don't just talk about them, we have a process that we take our devices through before we can tell you anything about them. We may not be experts in making massage guns, but we care about the value we get from these devices, and to make sure we don't miss out on anything, we test them thoroughly – at least according to us.
Doubt it? You can judge after you have read the process.
---
---
Why Should You Trust Us?
We are both amateur athletes and a target audience for massage guns – we use massage guns a lot. We both graduated from tech universities and we have always been passionate about hardware tech.
To top it up, Luke has an MSc in biomedical engineering. Even though we wouldn't strictly refer to massage guns as medical devices, Luke always gives his one or two cents worth whenever we talk about health-related aspects.
But we are not physical therapists or doctors. To ensure that our content is accurate and medically sound, we teamed up with a team of licensed professionals – a Chiropractor, a Doctor of Physical Therapy, and a NASM-certified Performance Enhancement Specialist.
We let these experts review most of our articles for accuracy – we have indicated this in each reviewed post. We also consult regularly with these experts to stay up to date and get new content ideas.
As we have already said, brands don't vet our massage gun reviews; we work independently and don't get paid to sponsor any brands.
---
How do We Decide What to Review?
There are hundreds, if not thousands, of different massage guns being sold out there. We realize we can't test everything.
But a big chunk of these devices are similar. The only difference is that they are sold by different brands. We try to filter out the clones and focus on devices that bring real value to users.
We have criteria that we use to choose which products to review:
We go for products that try to innovate: We look for anything unique; a special attachment, improved ergonomics, or anything that isn't generic and common.
We look for products that people buy and search for online: If there's an existing demand on the market, people look for information related to specific devices. They want us to review the latest devices from well-known brands. We happily cover those – after all that's why massagegunadvice.com is here.
We check out promising brands/devices: Whenever we see something fresh – often on Kickstarter or Indiegogo – we take a close look to see whether it's something that captures people's attention and whether it's worth covering.
We look for innovative products beyond massage guns: When we see something that excites us, it doesn't have to be a massage gun, just as long as it falls into the sports recovery/sports performance category, we love to try it out and share our thoughts. Achedaway Cupper is a good example. In short, even though we are massage gun lovers, we look for other exciting sports recovery gadgets.
---
Where do We Get Devices From?
We use the money we get from our affiliate and/or advertising revenue to purchase these gadgets.
When readers buy a device using our affiliate links, we sometimes earn a commission. Even though these commissions are small, they eventually add up to a figure good enough to purchase a device or two that we can use and later review.
Unlike most websites or YouTube channels (especially YouTube channels), we don't do free samples unless we have to (special cases). We prefer to stay neutral and unbiased.
Apart from reviewing devices, we are consumers, and just like other consumers, we like to get the best product with our hard-earned money.
It's much like the Michelin reviewers, who are always low-key when they visit restaurants. They pretend to be regular customers so that they can eat and review the actual food and also evaluate the quality of service.
In our case, it's massage guns. By staying incognito, we can interact with a massage gun and also get to evaluate a brand's customer service, support and shipping times.
Sometimes we will accept a free sample from a new and ambitious brand (devices that are not yet on the market) or a trusted brand that we're confident about. Sometimes this is the only way to test a device before it hits the shelves – we love to be the first to cover new products.
Even when this happens and we have to receive a free sample, we don't allow manufacturers to vet our reviews and we don't accept money to test a device.
---
What do We Test in Massage Guns?
We vet each product thoroughly to make sure they deliver what the manufacturer promised. We have occasionally seen some brands overstate (or understate) the actual product specs.
Fortunately for our readers who are always keen on specs, we ensure every device has what is claimed by the manufacturer. We do this by comparing different devices to verify what the manufacturer says.
So here are the key things that we look to verify everytime we receive a new device:
Stall Force
It's the ability of the motor to withhold the pressure applied to it.
Here we test the device on ourselves by comparing different devices. We use Theraguns and Ekrin devices as our benchmark because the stall force figures they give are accurate.
We are also building our proprietary electronic stall force measuring device that will help us verify the pressure applied with precision – to be unveiled soon.
Amplitude
Also called the stroke length, it's the distance traveled by the massage gun head.
Measuring this is relatively easy but precision is key here as well.
We use a digital caliper with a +/- of 0.01 inches or 0.1mm.
Percussions
Also known as hits per minute (RPMs), this is how fast a massage gun can vibrate.
Most massage guns we have encountered have a percussion range of between 800 to 3200rpms – although high amplitude massage guns will tend to vibrate slower.
Here we use non-contact digital (laser) tachometer to measure the actual RPMs. The parameters of our measurement device are:
Range: 2.5 – 99999 rpm
Resolution: 1rpm
Sampling interval: 1 sec
Noise
Noise is an important aspect to consider when you are choosing a massage gun. You don't want a very loud device that will cause unnecessary disturbance to those around you. Also, the noise can be very annoying.
Manufacturers will always provide noise information. It's measured in decibels. However, sometimes this information can be inaccurate.
We measure the noise emitted by a device both as it revs slowly and faster.
We use a professional decibel meter which we place 12 inches (30cm) away from the massage gun head. Our decibel meter is calibrated as follows:
Range: 30 – 130dB
Resolution: 0.1dB
Accuracy: +/- 1.5dB
---
How do We Test Massage Guns?
The Testing Environment
We ensure that all devices are tested under the same conditions to get accurate results for every device.
We do all the tests in one designated room. We mount the devices on a dedicated holder that is attached to a heavy-duty table. This ensures that devices remain stable even when the vibration is high (higher speeds).
This is especially needed when we are trying to measure the percussions per minute using a laser device. It also helps when we are measuring the noise levels.
We use acoustic wall panels to reduce external noise and ensure the best repeatability.
---
The Testing Process
Before we test a device we prepare it first. The preparation involves making sure the device has no defects. We ensure the batteries are fully charged as well.
We use the ball or flat attachments when checking for stall force, noise levels, and percussions per minute. We take multiple measurements of each parameter to eliminate potential random errors.
---
Collecting Feedback from Professionals
We may do all the tests but we don't just rely on our own opinion. Instead, we share the devices with our experts regularly. We then collect their feedback after a few weeks of testing.
Just to give you an example, one of our experts is Dr. Gary Tanchak. He is a busy chiropractor who loves the latest tech that he can use to help his patients recover faster. Whenever we have a new device, we share it with Dr. Gary so that he can try it on his patients.
This way we get to receive first-hand feedback from a licensed professional who has used not just one but many different devices on patients over time.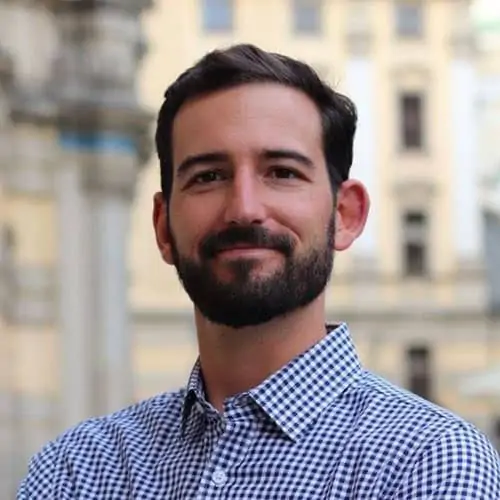 Without such priceless insights from practicing professionals, we wouldn't be able to create trustworthy buying advice posts like Chiropractor Massage Gun or Physical Therapist Massage Gun.
---
How we Rate Devices
You may have noticed that we award review stars at the end of each massage gun review.
Here's how we do it:
Quality: We look at how the device is put together, the quality of materials used, and how durable it is over time. This may be subjective but we have seen so many massage guns that we can tell what's high quality and what's not.
Effectiveness: We check how good the massage gun is as a massage device. We look at how powerful it is and how well it does the job.
Usability: Here we check and reward a few things. If a device has good ergonomics, is light and easy to maneuver, and also how quiet it is. If we are satisfied that a device scores well in all these parameters, then we give it a better score.
Accessories: We check for what's included in the box and the quality of what's in there. Accessories that we check for include, the attachments, chargers, carrying case, and the instructional manual. All these contribute to the score.
Price/Value: Is this a good device for the money? Can a similar amount buy you a better device, or one that is better equipped? What kind of warranty is offered? Can the brand be trusted? We check all these before we give a score here.
Summary/final score: It's the average score of all the above. It gives the final rating of the product.
Note that as devices evolve and market dynamics change over time, so do our scores for the devices we review. We may update articles when the price or warranty changes. We also change the scores to reflect these changes.
---
What Different Scores Mean
---
Exceptional!
4.5 – 5 stars
This is the highest score a device can get. It would have to meet the highest quality in build and materials, be effective in what it does (achieve deep tissue massage), be well equipped, and be true to the specs.
A lifetime warranty is considered here as well. Our benchmark devices achieve this rating.
---
Excellent!
4 – 4.5 stars
When a device ticks all boxes of great quality. It's probably not rated the highest because we found a minor issue but we are not sure if we are just being too picky and no other person would notice it.
It could also mean that the device is exceptional but lacks an accessory (a carrying case for example). Or it could be the lack of a good warranty or guarantee, or non-robust customer service.
---
Good!
3 – 4 stars
The device is good for what it does. We'd still recommend it. However, it doesn't tick all the boxes.
For example, it could be a pretty basic device (build) and lacks a premium touch. Even so, it's still a good massager and fits well in its price category.
---
Decent!
2 – 3 stars
Devices that don't balance the parameters well might fall here. It goes for massage guns that may have a high amplitude but very low stall force. Or it may be a device that works well for now but its durability is questionable.
---
Poor!
1 – 2 stars
This device either has visible design flaws, or it's not true to the advertised specs. We have seen devices that overpromise the stall force, or give the wrong amplitude and percussion range information. Devices that are poorly equipped also fall here.
If a device belongs to an anonymous brand that has little to no customer service or lacks a proper warranty.
---
We're Manufacturer-Friendly
We understand that this is still a relatively young industry and some brands are still trying to get on their feet. They have to try different things. Some of it may work, but some of it may not. In that case we try to be supportive.
We ourselves have been in the product marketing business before and we know how influential reviews can be. It can be difficult to put your product out there and try to build a brand. We know how unjustified criticism can harm a brand that is just starting with a new product.
We have also seen situations where a brand or product gets into trouble because the product explodes in popularity without proper systems in place to manage the explosion in demand.
But…
We are also aware of many brands (so-called) deciding to take the easy route of capitalizing on what established brands have already come up with. We have seen so many clones with zero innovation.
Therefore, while we may be open to giving brands a chance to feature their product(s) on our site, we may pass on brands that are unwilling to make their products unique – even the tiniest of tweaks can make a difference. In the same stride, we point out any attempts to mislead customers with false information. This is especially prevalent with product specifications.
---
Understanding Our Buyer Advice
We publish 3 kinds of posts where we give buyers advice.
---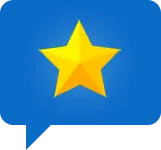 Device Reviews
These are individual reviews for different devices where we discuss all the nitty-gritty. We share our first impressions, inspect accessories, verify whether the device is true to the specs (we check stall force, stroke length, percussion range, noise level, and time on battery), and give our opinion.
We often include short comparisons to other devices that may fall in the same category as the product being reviewed. For example, when we realize that people may want to compare the latest Hypervolt 2 to its predecessor, we'll make a head-to-head comparison and include a short verdict.
We also rate the device using the scoring system that we just explained above and give a brief summary as well.
Where it makes sense we will also suggest what we think is the best alternative(s) – 1 or 2 – to check out. This is for users who may want a different opinion of what else they can get with their hard-earned dollars in the same price range.
---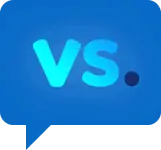 Comparisons (Versus)
We also publish in-depth device comparisons. Here we compare two or more devices head-to-head.
We go through every single aspect. We try to make such posts descriptive, conversational, and as detailed as we can. We do this to ensure that our readers learn everything there is to know about the differences and similarities of said products.
For those who can't read entire posts, we include a bulleted summary and a verdict.
Just like we do with individual reviews, whenever it makes sense we try to provide 1-2 alternatives for each brand or specific device.
It sometimes can be the case that you compare one product to another and fail to realize that there may be other exciting choices as well (often cheaper and sometimes even better). For this reason, we include alternatives here.
---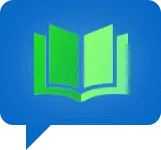 Buyer Guides
Here we give a curated list of our best recommendations for any particular audience (it could be athletes, the elderly, or runners). We may also have recommendations for specific treatments (it could be sciatica or back pain), or budget (e.g. under $150).
Our lists often cover 3 to 6 products. It may be more if the content is split to cover more categories. For example, the post could cover 5 full-sized devices and 3 mini devices for those who prefer portable options.
Before we give recommendations, we provide a mini buyer's guide on the criteria to follow if you want to pick the best device – what you have to pay attention to. We also publish comparison graphs for key parameters like stall force and stroke length. This way readers can easily compare devices.
To support the facts within our articles, we link to external sources whenever possible. We prioritize high-quality sources and rely on peer-reviewed studies, academic research institutions, and medical associations.
When explaining each of our top recommendations, we always try to make it very clear. We focus on objective reasons (like product specs).
Also, since we are experts, we share our subjective reasoning. We know that our readers would like to hear our opinion, so we share our thoughts.
---