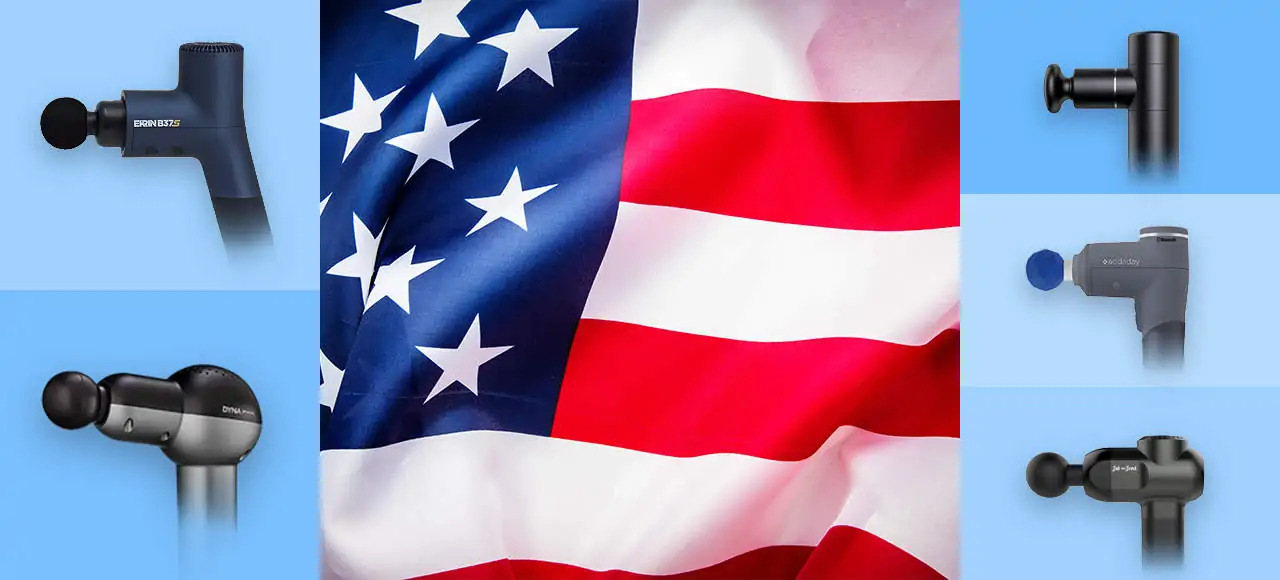 Massage Guns Made in USA – Are There Any at All?
What to Know: We independently review products we recommend. If you click on links we provide, we may earn a commission. Learn more.
---
Are there any massage guns made in USA? We know all about the hype of massage guns and how they are the trendy thing in the fitness recovery world.
We know of Theragun and Hypervolt and how famous they have become because of all the endorsement from famous sports personalities and celebrities. The NBA guys talk so much about how they love their Hypervolts and we can't seem to rest from a barrage of Theragun ads all over our social media.
But are any of these made in the USA?
This post will show our findings and also list USA brands that you can support. We'll also answer some frequently asked questions about the origins of the 2 popular brands. Come along!
---
---
American Made Massage Guns – Are There Any?
Simple answer straight away; there aren't. At least none that we know of.
We know that products, especially electronic devices made locally in the USA have their own advantages and disadvantages. Advantages certainly to the buyer from the USA – you get a product you are sure of – but a sort of disadvantage to the brands that have to deal with the logistics.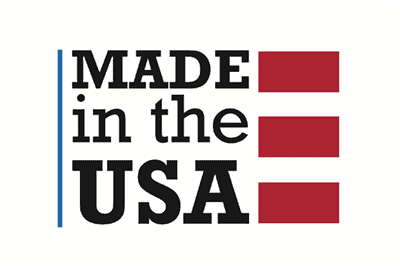 Making devices in the USA is not cheap. The FTC will only recognize a USA made product if everything happens in the USA (manufacturing, assembly etc.). As it turns out, that is a bit of a challenge.
To cut the long story short, it's easier to manufacture such devices outside the USA – especially for the brands. That means there aren't any massage guns we know of that are made in the USA.
We didn't just make this conclusion based on our own knowledge of things, we had to do thorough research including asking some of the best massage gun brands questions directly.
Unfortunately most massage guns are manufactured, and most of the time assembled overseas – mostly in China. But there is a reason why — cost effectiveness (as already seen).
Massage guns are generally expensive devices. The affordable yet decent ones (value for money) will set you back at around $200. The most expensive one goes for up to $600.
Fierce competition. Sometimes brands are forced to lower their prices in order to attract customers. As much as this may sound good for the customers, it's sometimes a nightmare for the brands.
A device made in the USA is too expensive to make if you consider the initial cost. That means that such a device will not compete easily with the market prices. Some devices made and assembled overseas could go way below $100. Some even cost below $50.
---
So What Can You Do? Support Genuine And Ambitious USA Brands
As a patriotic American, it's sort of a bummer not to have a USA made massage gun. However, that shouldn't be a big problem at all if you are a responsible consumer of massage guns. You can support local brands that sell massage guns – they don't necessarily manufacture them, but they market and sell them.
Some of these brands may be US established businesses with foreign shareholders, but some are brands and businesses run by hard-working American entrepreneurs. They hire American employees and provide customer support from the USA. They also pay their Taxes to Uncle Sam, as all good US citizens do.
You'll do well to show your patriotic spirit by supporting these brands. Well, you could opt to start your own American-based massage gun manufacturing company, but until you do, these brands should be your go-to when you need a massage gun.
These brands have American roots and a real physical presence in the US, that means that you will still get a good and sure product, and also not have to worry about the device not getting to you on time.
We have listed some of them in our post here along with some of their best devices.
Another thing that should be a reason enough to support these brands is the fact that most massage gun selling brands are Chinese (with no names). They sell mostly via Amazon, which even though it is an American company, allows way too much of non-American products to get into the country.
There are literally hundreds of such brands that don't have a US presence but still sell directly to American customers, not only via Amazon but also E-Bay or Aliexpress. Instead of buying something you're not even sure will get to you, why not support these small yet ambitious brands that need it to thrive.
---
Best US Brands Worth Supporting
---
Ekrin Athletics: Top Recommended
Ekrin was founded in 2019 by Dan Kozak and Elise Williams, college mates who wanted to give back to the community their knowledge of fitness. They figured massage guns would be the proper way to do this.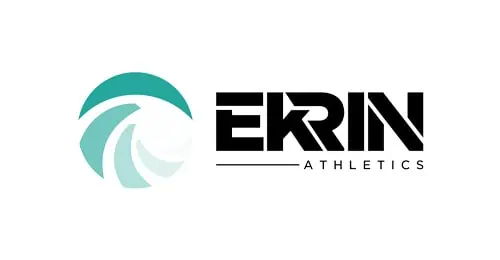 They are a wonderful brand that we have had the privilege to know and interact with. They have a small team of dedicated and friendly people. Their obsession is to make top quality devices all the time – we can attest to that!
They have so far been able to produce 4 devices. These include:
---
Ekrin Bantam
This is one of the best and most powerful mini massage guns that we have laid our hands on. It has very impressive performance features.
We love to use it as our mark for quality when buying similar devices. It has 35lbs. of stall force and a 10mm amplitude. This means it can provide a deep and intensive massage. It's on par with Theragun's Mini but has better accessories.
Read our full review of Ekrin Bantam → or purchase it directly at ekrinathletics.com. Use coupon code MGA20 to get 20% off.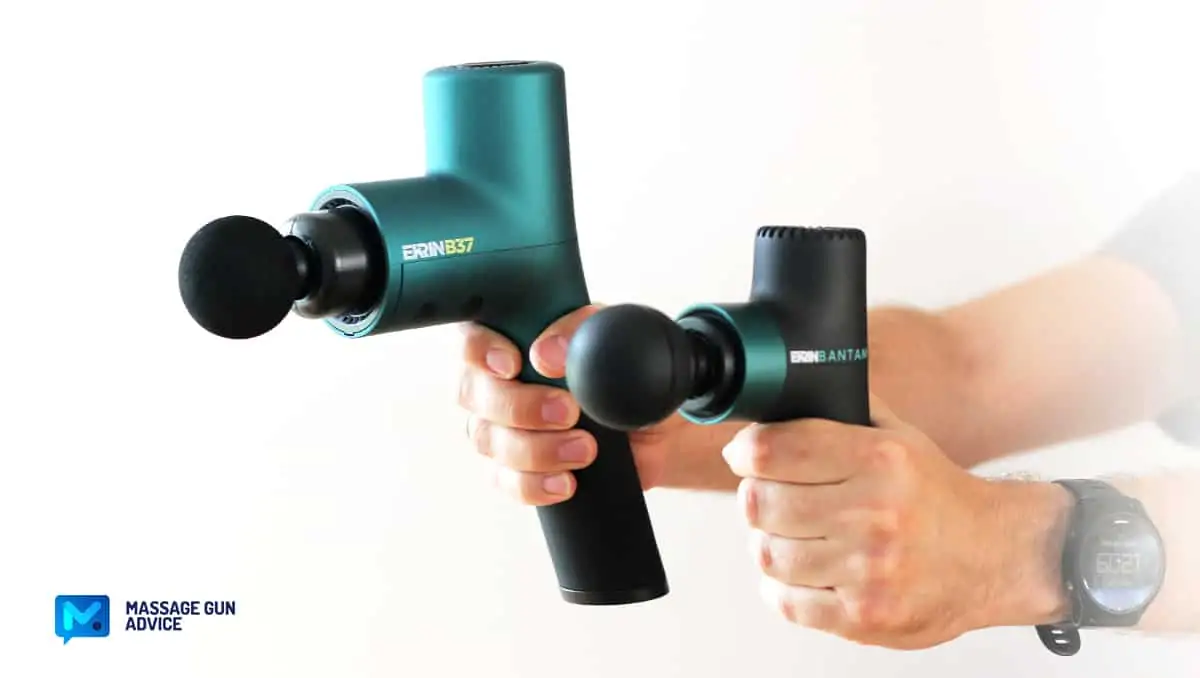 ---
Ekrin 365
The 365 is the latest addition to the Ekrin portfolio. Designed as an introductory massage gun for newcomers, it fills a gap in Ekrin's lineup by offering a more affordable and user-friendly option.
In terms of specs, it ticks all the boxes for both surface-level massages and deeper percussions. With a stall force of around 35 lbs, a 12mm stroke length, and percussions ranging from 2000 to 3200 rpm, the 365 impresses. In our tests, it especially stands out considering its competitive price point.
But the 365 isn't all about power; it's also about style and comfort. It boasts the superb ergonomics seen in other Ekrin devices, paired with a lightweight design and premium feel. It's particularly tailored for women and those with smaller hands and comes equipped with features like USB-C charging and a unique pressure sensor.
In conclusion: the Ekrin 365 is a smart buy. Don't forget to apply the MGA20 coupon for a 20% discount.
For an in-depth analysis, don't miss our comprehensive Ekrin 365 review →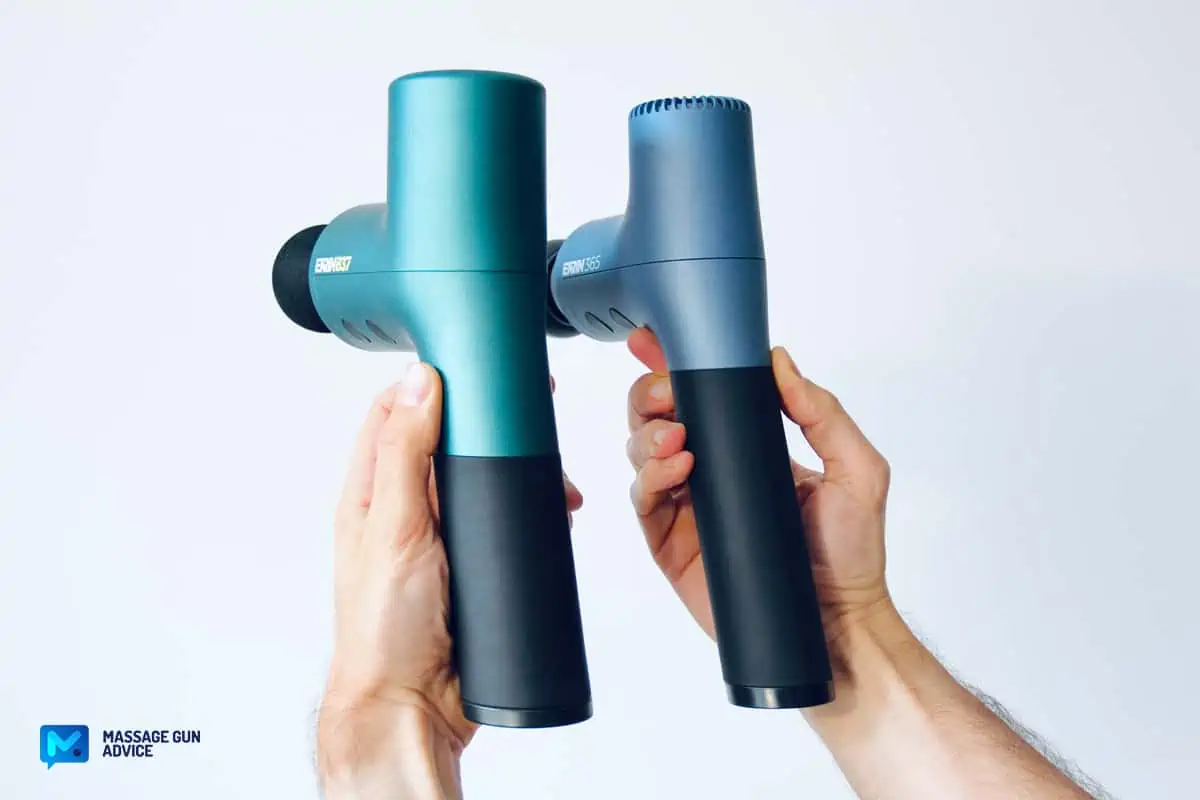 Here is our video showing how we interact with the 365. You'll see how it looks, how it works, and how to use it.
---
Ekrin B37
This is Ekrin's first massage gun that provided a sort of blueprint for what they have been able to build since.
It's a full-sized massage gun with a powerful motor capable of delivering up to 56lbs. of stall force. It has a 12mm amplitude and can rev up to 3200rpm. It has great ergonomics with the typical slanted handle and is nicely balanced. We have it as one of our best alternatives for Theraguns and Hypervolts.
Read our full review of Ekrin B37 → or simply get it at ekrinathletics.com (don't forget you can get 20% off with our code MGA20).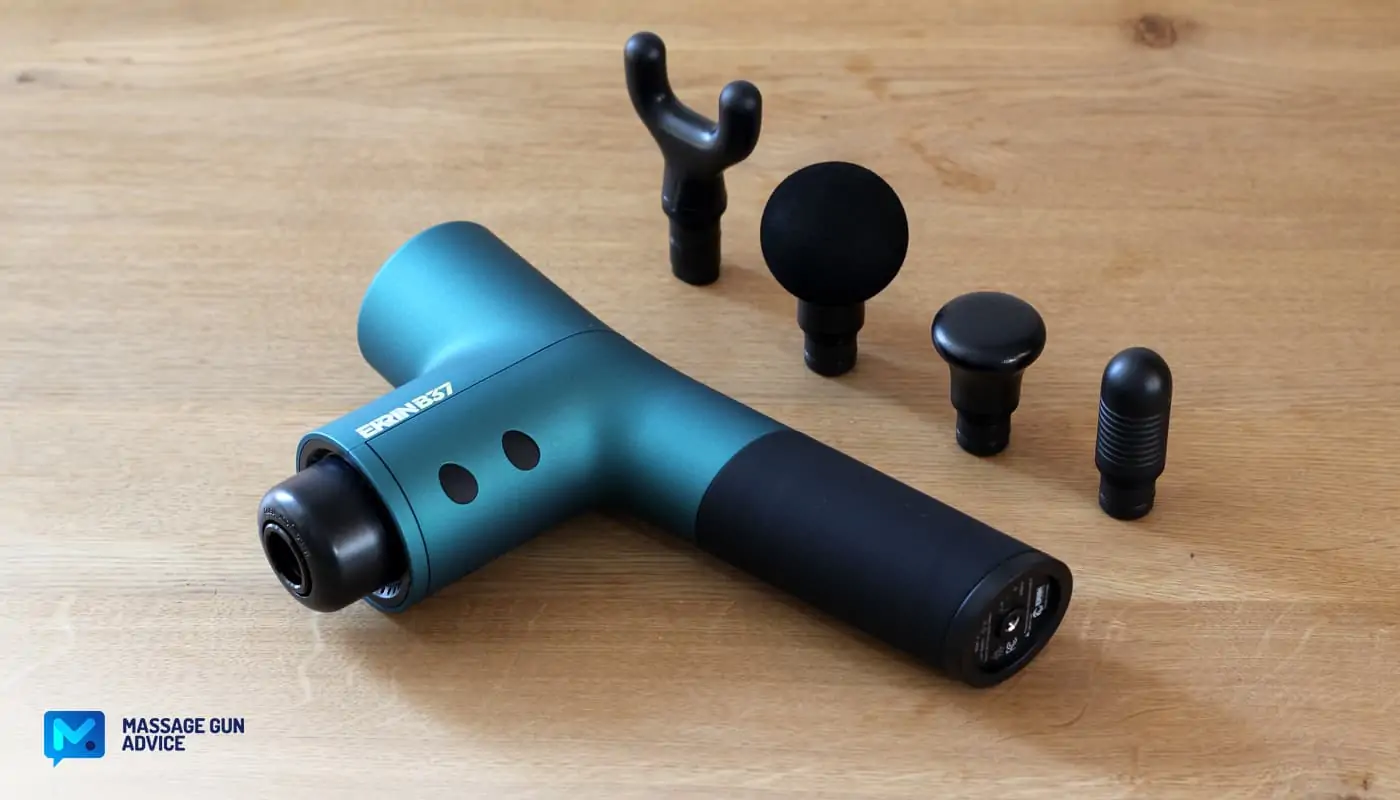 ---
Ekrin B37S
This is Ekrin's second massage gun and it's even better than their first gun. It has a more powerful motor that can deliver high stall force even at lower speeds. Something the first device, and by extension many other massage guns out there have been unable to achieve.
It features dynamic speeds and has a nicely done pressure sensor. It comes with 2 more attachments than its predecessor.
HOLIDAY SALE
Get a whooping $100 OFF the top-shelf Ekrin B37S massage gun. Only $231.00, down from $329.99. Grab the deal now!
Read our full review of Ekrin B37S → or purchase it directly at ekrinathletics.com with our MGA20 coupon for extra 20% off.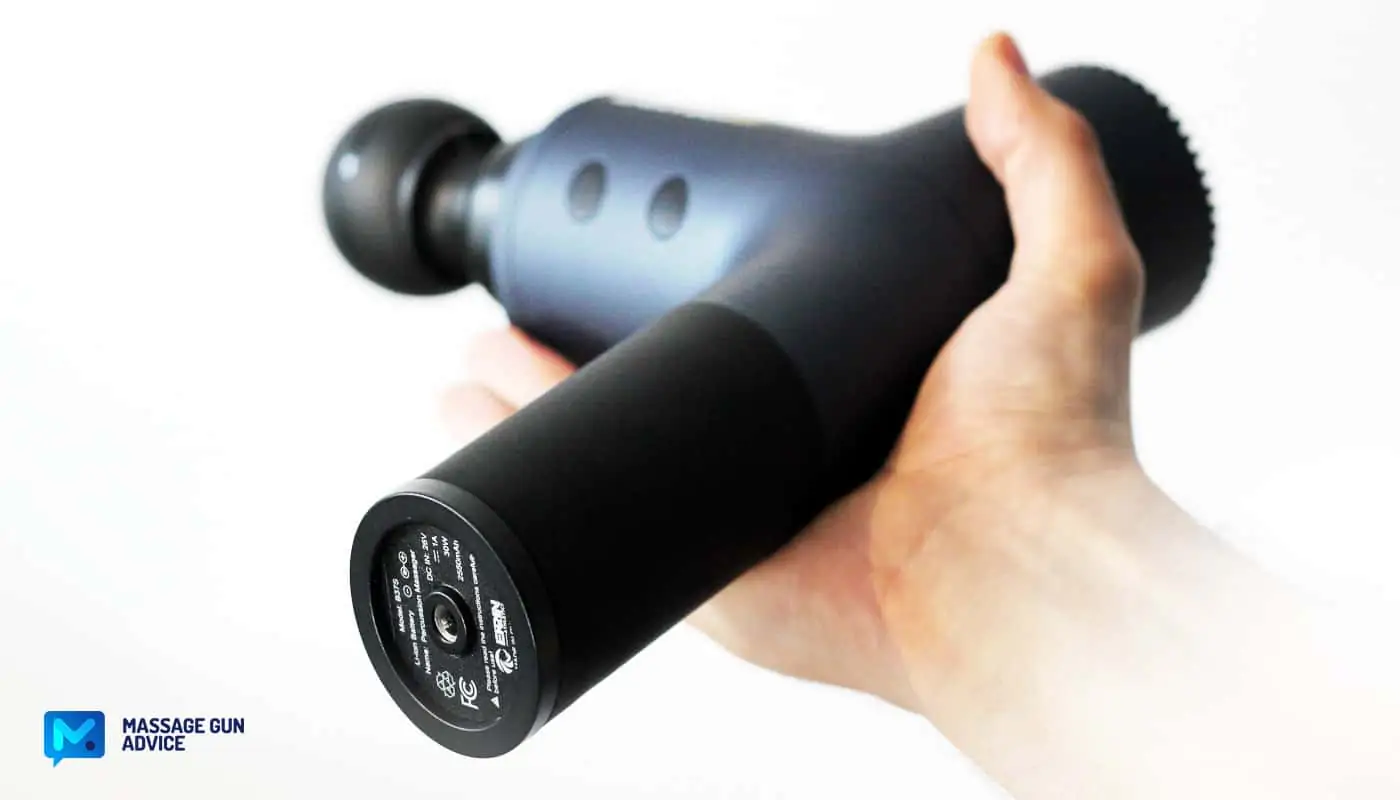 ---
---
Additionally, Ekrin is one of 2, maybe 3 brands that goes the extra mile to offer a lifetime warranty for all their devices. They are also known for the amazing customer support that they are happy to offer throughout the lifetime of their devices. It's easy to get in touch with the founders.
Their products are manufactured in China. But the company has a way of ensuring they get the best quality materials used.
We believe they deserve the support for what they do. Who knows, maybe with time they may decide to shift all operations to the US.
Should you decide to support Ekrin, remember to use the discount code MGA20 to get 20% off the prices at checkout!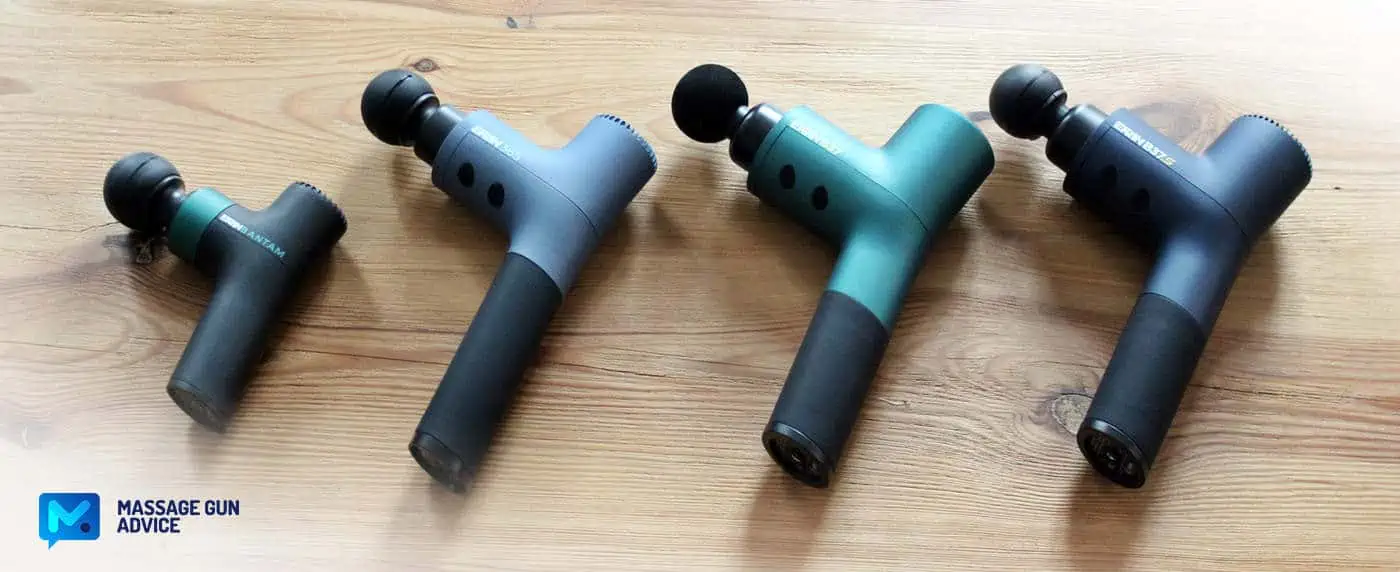 ---
Lifepro Fitness: Second In Rank
This is another US based massage gun selling brand. It was founded by Joel Gottehrer and Abraham Brach. Two friends who love fitness and fitness products. The company is based in Eatontown, New Jersey.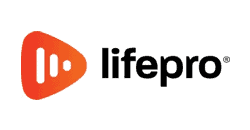 Unlike Ekrin, Lifepro doesn't just sell massage guns. They are into all kinds of fitness devices and machines like vibrational massagers, treadmills, rollers and more.
They have as many as 10 different massage gun models – the most by any brand we have interacted with so far. Their devices are affordable and most of them cost less than $200.
Our favorite ones include:
---
Lifepro DynaSphere
This is a powerful but cheap massage gun. Something we don't say very often when it comes to massage guns. We picked it as our top device for the best massage gun under $100.
Even though it costs just a little over $100 (when used with the MGA10 coupon code) it's a very impressive massage gun. It doesn't have many bells and whistles – very simplistic build. It has a powerful motor and a nice 13mm amplitude. It's also very quiet and has a powerful battery.
Read our full Lifepro DynaSphere Review →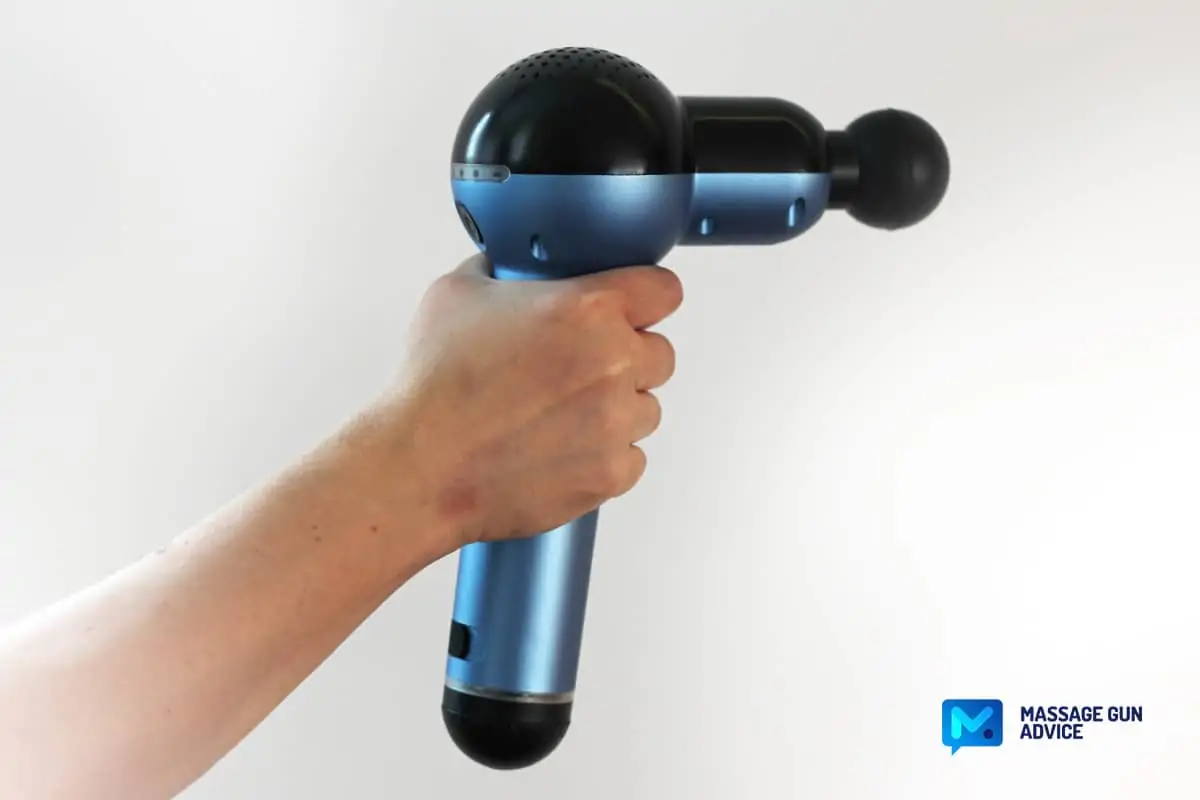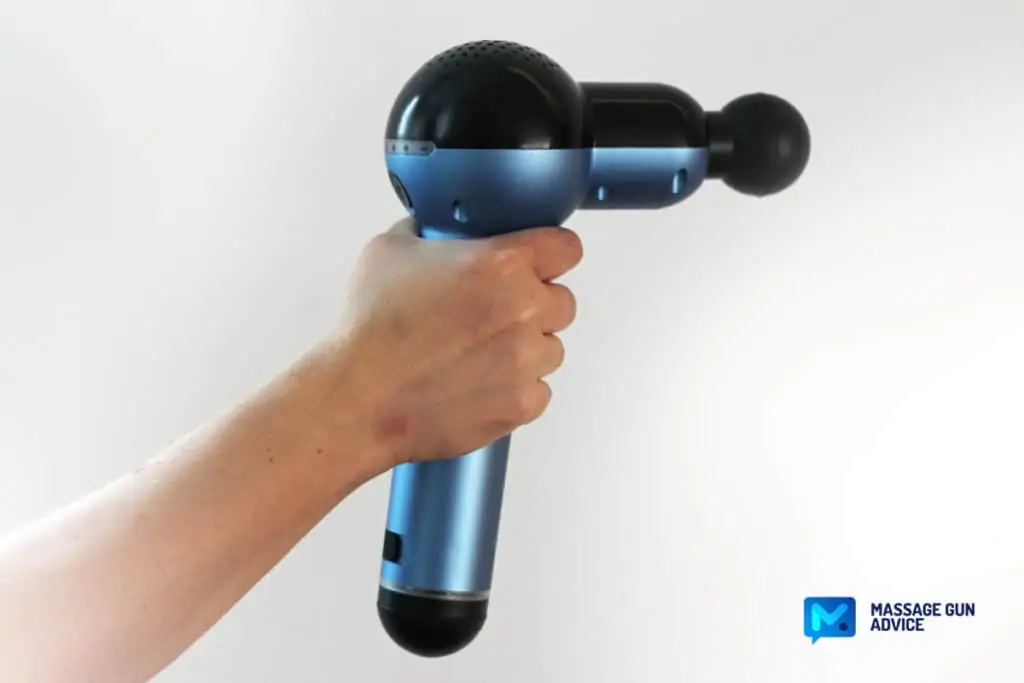 ---
Lifepro DynaFlex
This is their latest device in their collection. It's not as powerful as the DynaSphere but has its own strengths.
For starters, it has a nice 13mm amplitude and is also way cheaper. Its ergonomics feature an adjustable arm. It's also very quiet and well equipped – comes with 10 attachments.
Read our full Lifepro Dynaflex Review or check it out here at lifeprofitness.com →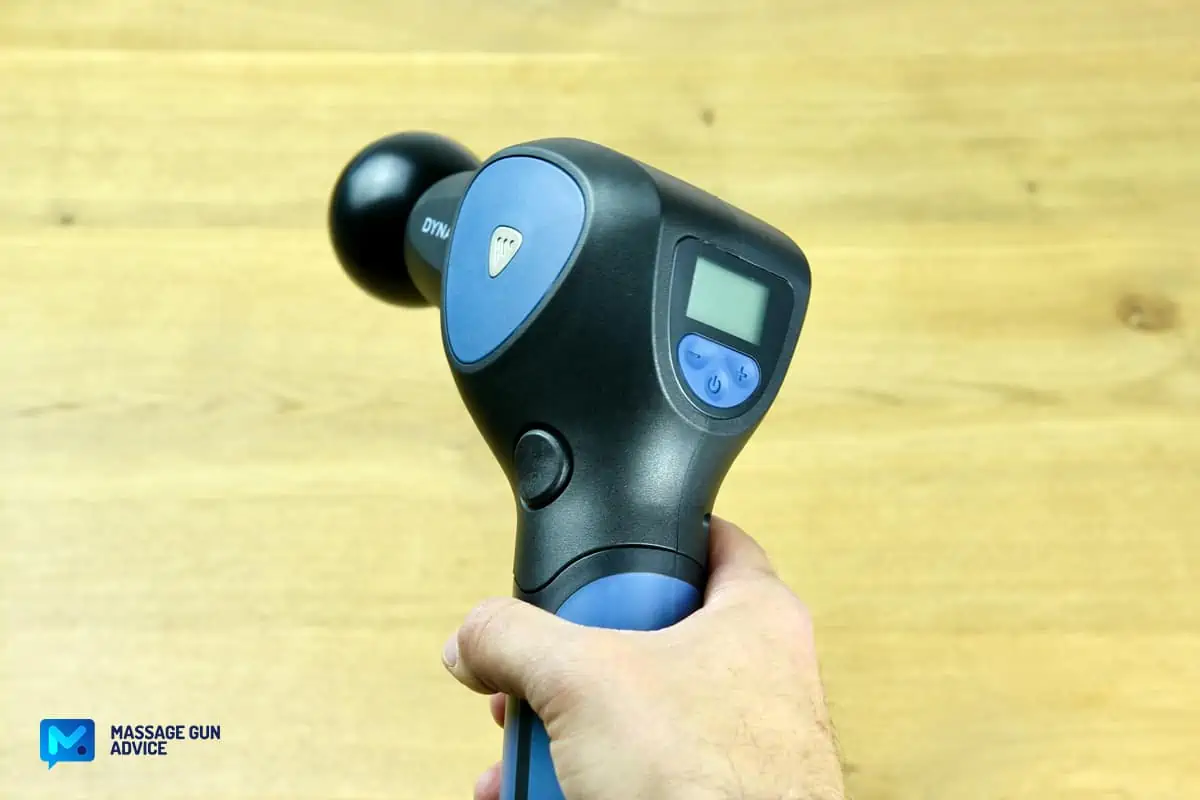 ---
Lifepro Fusion X
This one is an entry-level massage gun with an impressively unique feature that we like – it has a heated attachment. The ceramic heated attachment combined with high frequency accelerates muscle recovery.
It has a 10mm amplitude and an approximately 30lbs. of stall force. It revs up to 3200rpm.
Read our full Lifepro Fusion X review→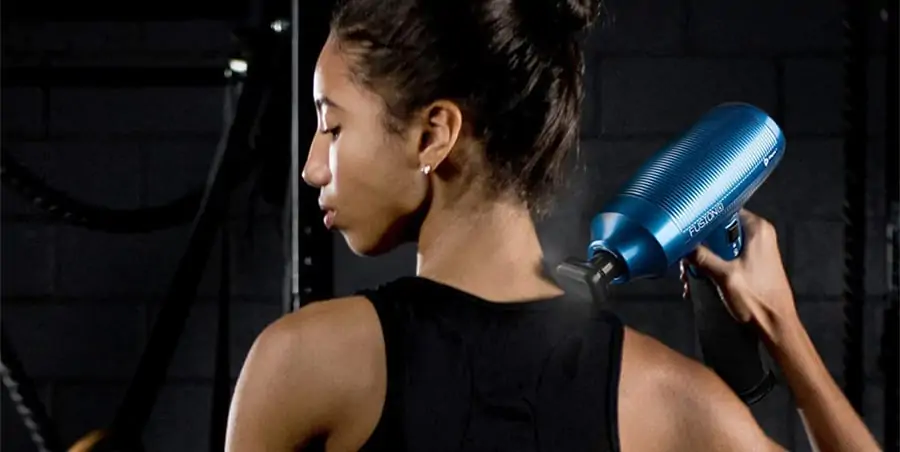 ---
Other Us Brands Worth Checking Out
---
Wodfitters
A small but ambitious US based company founded in 2013 by Katalin Cseke. Their most known massage guns include the Mighty Mini and the Mighty Pro.
The Mighty Mini is our favorite because for a tiny massage gun, it's really powerful.
Check our Wodfitters massage gun review →
If you're ready to buy one for yourself, be sure to to check out Wodfitters listing at Amazon.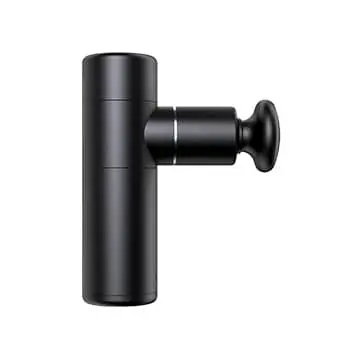 ---
Addaday
This one is a Santa Monica based brand. They first came up with the Biozoom Edge massager. It has a unique look and then some.
It comes with Bluetooth connectivity which allows it to connect with a nice app that provides guided recovery sessions. The app almost rivals Therabody and Hyperice's app.
Check out our full Addaday review →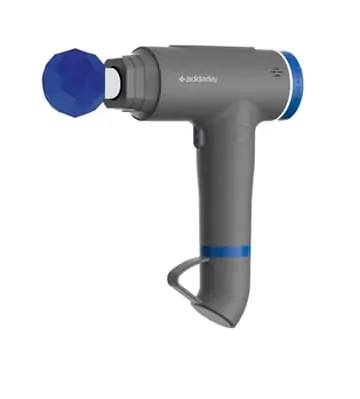 ---
Bob and Brad
The two most famous therapists on the internet (by their own admission). They took YouTube by storm with their educational recovery tips videos and DIY routines.
Their popular massage guns include the C2, the mini sized Q2 the X6 Pro. They are also super quiet, reasonably powerful and have many positive customer reviews (5-star).
NEW RELEASE
Bob and Brad have released their newest device, the D6 Pro. It's a high-amplitude, powerful massage gun that looks and feels like the Theragun Pro. It's super quiet, has an adjustable arm, and is very reasonably priced.
Check it out at amazon.com (P.S. use our exclusive code MGAD6PRO to get an additional 10% off).
These are awesome and affordable devices but be aware that they are more suited towards vibrational massage – they have between 7 to 10mm stroke length which is far from best-in-the-business 16mm seen in Theraguns or Achedaway Pro.
Check them out at Amazon →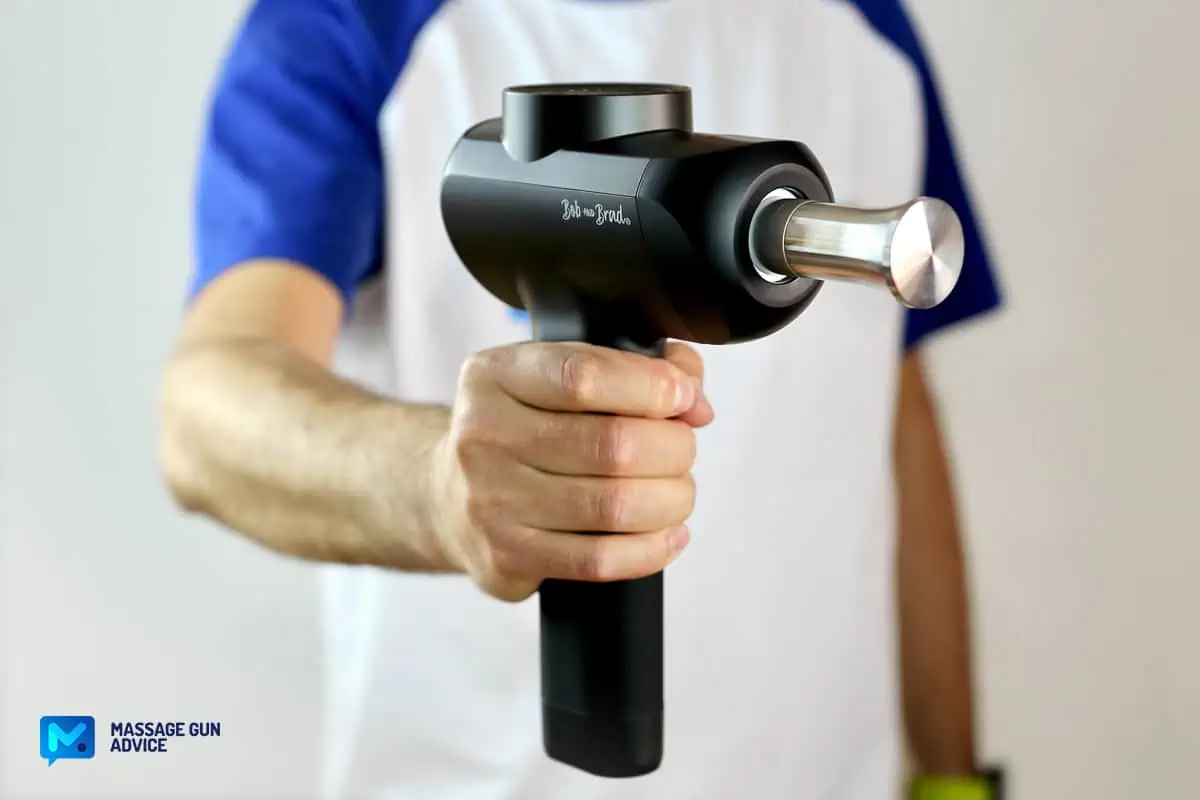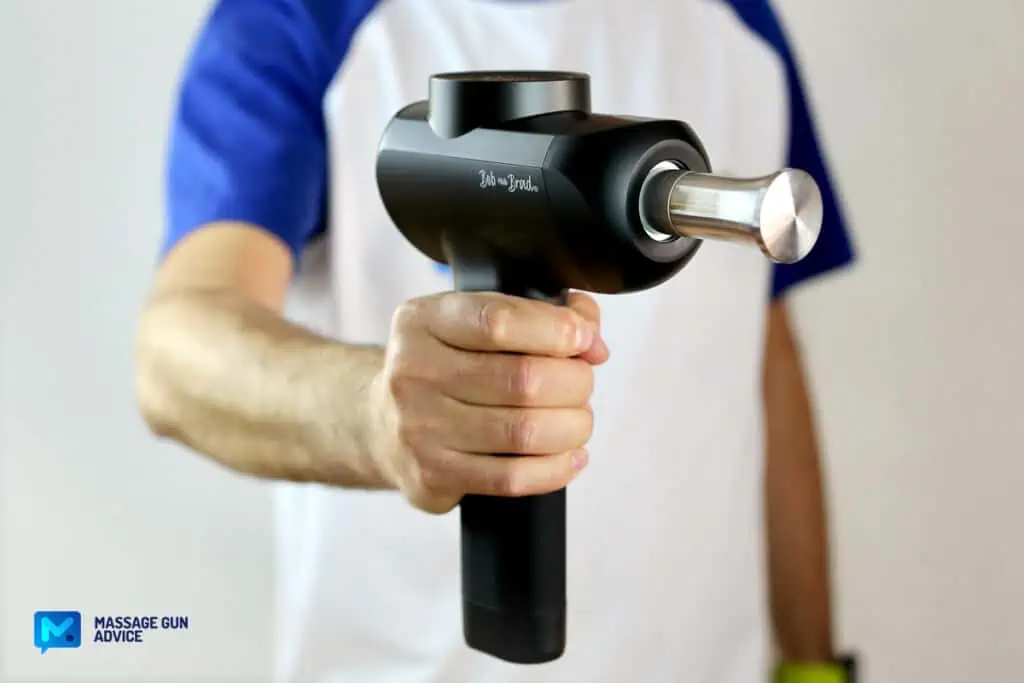 ---
What About Theragun? Where Is Theragun Made?
Where is Theragun manufactured, you ask. Well, Theraguns are designed in the US but manufactured in China. That may sound a bit shocking to some of our readers who adore Theragun, but it's the honest truth.
However, you shouldn't be so quick to cast them aside. Theragun is a successful American corporation and they actually started the whole percussive industry.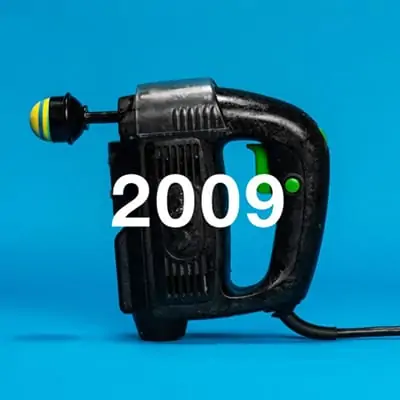 It's actually a classic American success story. Dr. Jason Wersland, a chiropractor designed the first Theragun in 2008 to treat himself after he was involved in a motorcycle accident. His initial success inspired him so much that he vowed to continue on.
He later hired experts who made better versions of the product. With help from celebrities and famous athletes, he collected funds that enabled him to further the development of his product even further.
It's also worth noting that the initial development of their technology involved "top mechanical and sound engineers from MIT".
Something else that makes Theragun even more American, is the fact that their newly launched USDA certified organic CBD line (TheraOne) is 100% manufactured in Colorado.
To cut the long story short; even though Theraguns are made in China, the company has 100% American DNA. Majority of its owners and shareholders are American, they recently took some high profile investors on board. If there is any potential IPO or sale means the money goes back into supporting the US economy.
Be sure to check our reviews of Theragun mini, Prime, Elite and their flagship massager, Theragun Pro. You can also check out our in-depth Theragun comparison.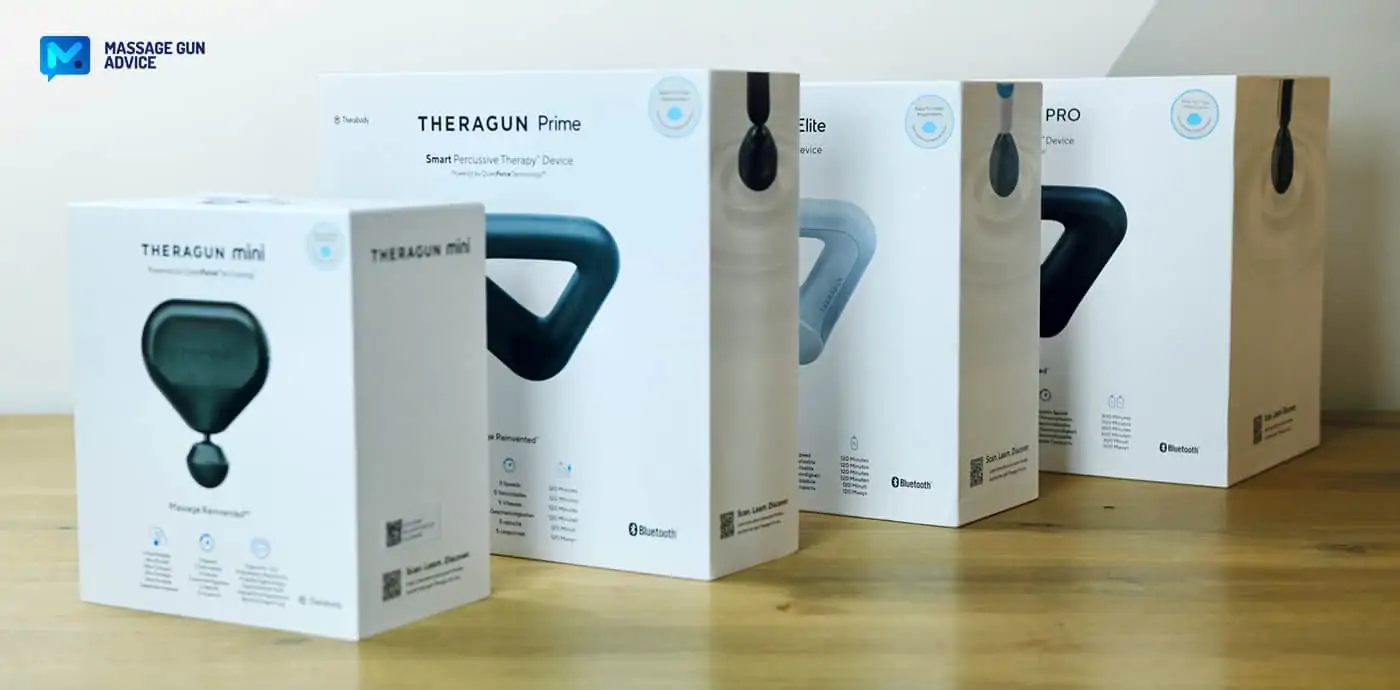 ---
Is Hypervolt Made in USA?
Just like Theragun, Hypervolts are designed in the US but manufactured in China. However, the company is American through and through.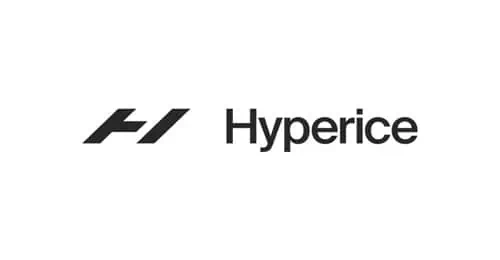 They are based in the Irvine California, and they were founded by Anthony Katz who came up with the idea while in college at the University of Southern California. He first tested his post workout recovery aid idea on basketball players.
Just like Theragun, Anthony Katz's idea has been embraced by big names in sports and celebrities who have offered to sponsor them. Last fall alone, they raised over $48 million which partly contributed to an over $700 million growth.
That said, Hypervolts are mainly used by NBA players who are amongst others their official main clientele and promoters. Currently Hyperice is also an official recovery technology partner of NFL, MLB, UCF, PGA Tour and the U.S. Soccer national teams. Great and impressive!
Just like Theragun, the company's main operations are based in the USA. That should be reason enough to support them.
Be sure to check our detailed Hypervolt Go, Hypervolt 2 and Hypervolt 2 Pro reviews. Earlier on, we also covered predecessors in our Hypervolt review and Hypervolt Plus review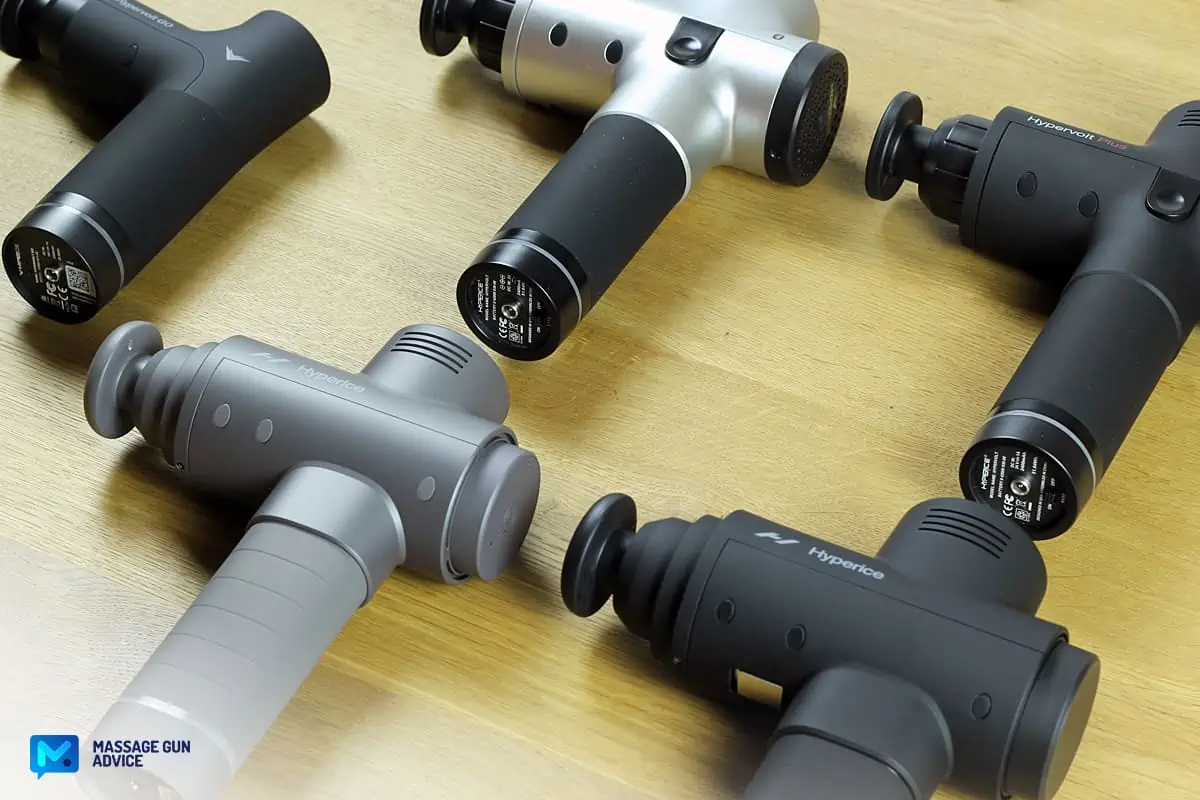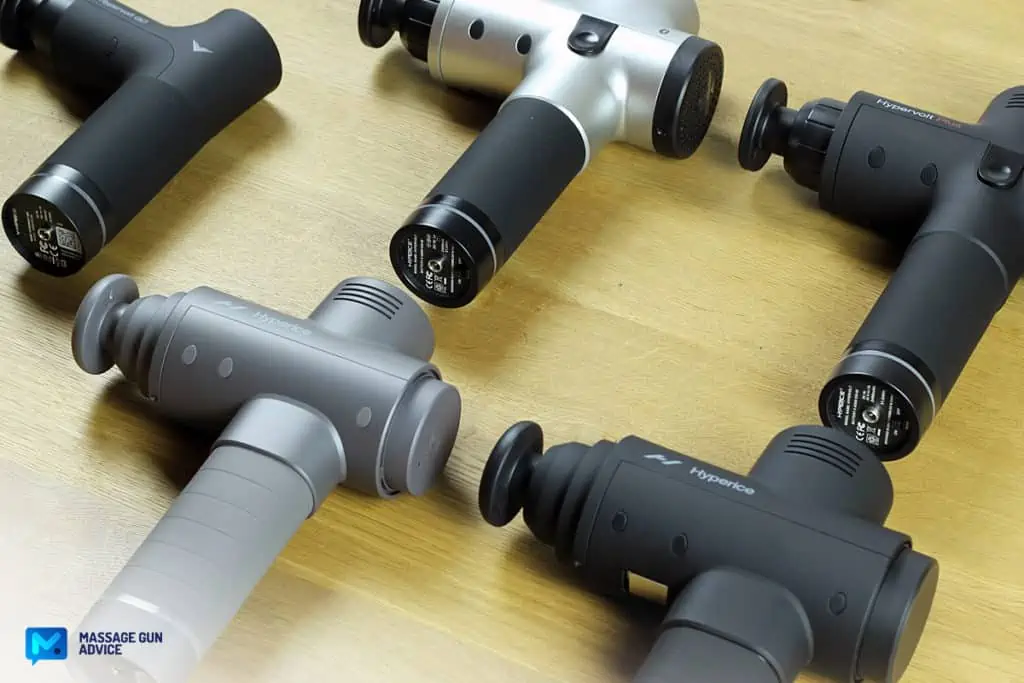 ---
Massage Guns Made In Usa – Conclusion
So, even though there aren't any massage guns made in USA, at least we are not aware of any, there are seriously genuine American brands that are worth supporting. We are also sure that with time, some of these may shift everything they do back into the country.
As much as the big names like Theragun and Hyperice have all their prominence, we love the hardworking Ekrin team for what they do. They have a true American spirit and their devices are worth every dollar.
---
Was this article helpful?
Thanks for your feedback!
Post Update History
Here's a quick rundown of all the tweaks and edits we've made to this article to keep it accurate and up-to-date!
Current version last updated on:
September 18, 2023 I've updated our post to include the Ekrin 365 and Bob and Brad D6 Pro massage guns in their respective brand sections. Additionally, minor editorial adjustments have been made for clarity, and I've refined both internal and external links for better navigation and accuracy. (Author: Greg)
•
Written by:

Luke Deszczulka
Disclaimers
The views and opinions expressed on this website are those of the authors. Any content provided by our bloggers or authors are of their opinion and are not intended to malign any religion, ethnic group, club, organization, company, individual or anyone or anything.
All product names, logos, and brands are property of their respective owners. All company, product and service names used in this website are for identification purposes only. Use of these names, logos, and brands does not imply endorsement.
It is our policy to make every effort to respect the copyrights of outside parties. If you believe that your copyright has been misused, please provide us with a message stating your position and we will endeavor to correct any misuse immediately.
Some of the links in this post are affiliate links. As an Amazon Associate, we earn from qualifying purchases. This means if you click on the link and purchase the item, we may receive an affiliate commission, at no extra cost to you. This helps us keep this website alive. Learn more here.
Amazon Disclosure
massagegunadvice.com is a participant in the Amazon Services LLC Associates Program, an affiliate advertising program designed to provide a means for sites to earn advertising fees by advertising and linking to Amazon.com. As an Amazon Associate, we earn from qualifying purchases. Amazon and the Amazon logo are trademarks of Amazon.com, Inc. or its affiliates. Please refer to our Privacy & Affiliate Policy for details.